Every country has their own set of culture and tradition they follow to bid adieu to the old year and welcome a new beginning. These traditions may vary from place to place, but the purpose is alike – paving a brand-new year with luck and prosperity.


New Year parties across the world define the coming of a New Year, as people come out to celebrate the passing of old things and welcoming the new. Herein we will take a dive into several interesting New Year traditions that represent communities and cultures across the world.


Smashing Plates in Denmark
This might sound weird, but Denmark does welcome New Year by simply smashing plates. You can read it twice or even thrice, but the fact won't change. When people across the globe spend quality time with their friends and families, Denmarkians are smashing unwanted crockery against the front doors of their friend's house. The more shattered plates on your doorsteps the more popular you are.


Do you need a reason to feast on grapes? Well, people in Spain have the perfect one. Thanks to Spain's tradition of eating 12 grapes, one for each stroke of midnight to welcome the New Year. That ought to be the healthiest way to get your New Year started, but it is harder than it sounds. And if you succeed, tradition says you will have a year of prosperity.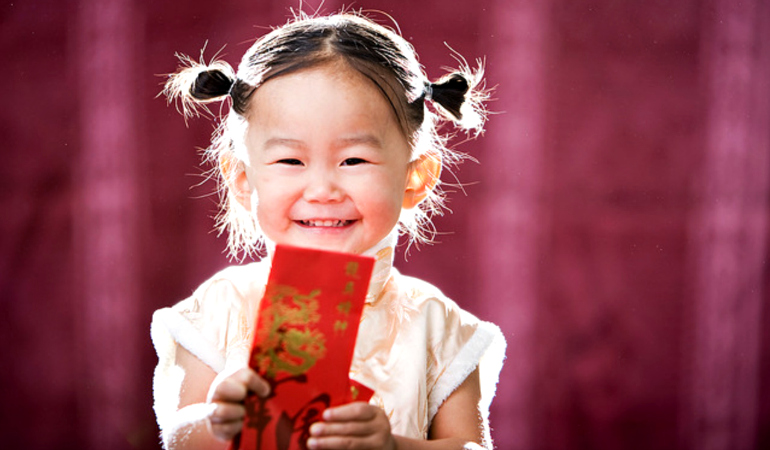 China is colorful and exciting, and they have not one but multiple traditions to welcome Chinese New Year. One tradition is handing out cash in red envelopes. Elder people in China hand over cash to the younger ones in red envelopes. Another tradition is bursting firecrackers that burst aloud. It is believed that the sound and fire can slay off evil spirits.


Jumping Seven Waves in Brazil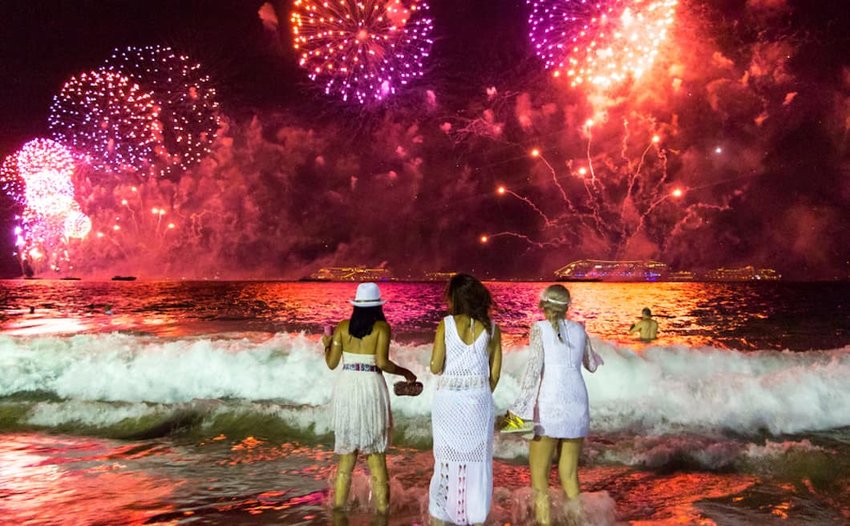 Brazil is one of the most joyous countries in the world and worth a trip, especially during the New Year's Eve. The local tradition believes that jumping seven waves will bring you good luck in the coming year. Bonus good luck if you wear white while doing so (for peace) and bring a bouquet with you to throw into the ocean (an offering to the goddess of the seas).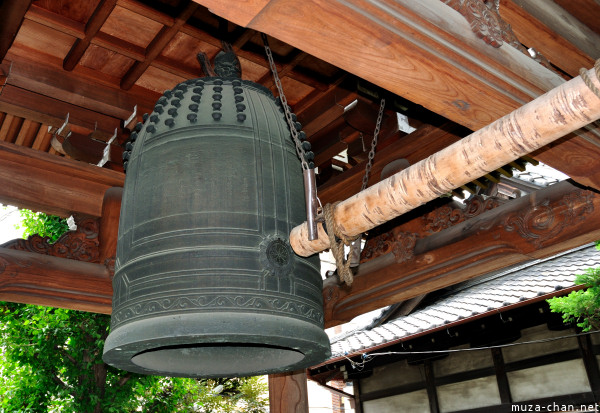 Japanese welcome New Year by ringing bell for exactly 108 times – the number of human desires and thus, causes of suffering, according to the Buddhist traditions. It is believed that banging the bell 108 times dispel negative emotions and mentalities. If you visit Tokyo, make sure you witness the ritual through naked eyes at the city's iconic Zojoji Temple.


Splashing Water In Thailand
If you are a party freak, seeking adventure, then visiting Thailand would be on your wish list and why not? Afterall it is one of the most exciting party destinations. But traditionally things are unique. Known as Songkran, the Thai people celebrate New Year by splashing water onto each other. You will find lots of people walking the streets with buckets of water, ready to make you wet.


For more interesting stories, Download the
Lopscoop application
from Google play store and earn extra money by sharing it on social media.