Happy, sad or angry, food is by your side in every situation and works like a magic potion. When it comes to discussing food, a couple of hours aren't just enough. You tell your friend the interesting pancake recipe you found on the internet the other day, and that you tried preparing it and what it turned out to be. We agree that you know different dishes and their recipes. But how much do you know about the history of Indian food? You just stumbled, well don't worry here are interesting facts related to Indian food you might not know:


India produces more variety of spices than any other country in the world. No doubt why it is the largest exporter of spices.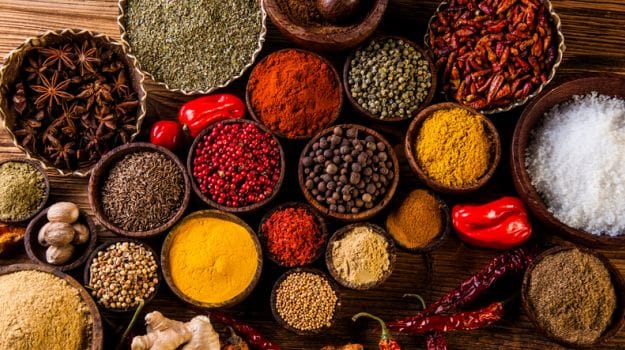 The Portuguese brought staple ingredients of Indian cuisine including potato, tomato, and chili which are wrongly believed to have an Indian origin by many.


Not only this, the Portuguese also introduced us to refined sugar. Before that? Fruits and honey were used as sweeteners in Indian food.


Your favorite Chicken Tikka Masala, a popular dish in India, has been invented in Glasgow, Scotland and not India. Did I break your heart?


The first Indian restaurant in the USA was opened in the mid-1960s. Today, there are more than 80,000 Indian restaurants in America.


Indian Food has 6 different flavors: sweet, salty, bitter, sour, astringent and spicy as per Indian food theory.


Mithais are an important part of Indian cuisine and celebrations and variety of mithais are served at important occasions like wedding or festivals.


Pepper is known as the king of spices and there is a strong reason behind it. Pepper goes well with everything. Mix it with salt and it will taste divine. Imagine how bland our food would taste without this spice.


Indian food system classifies food into three categories - Saatvic(fresh vegetables and juice), Raajsic (oily and spicy food) and Taamsic (Meat and liquor).


For more interesting stories, Download the
Lopscoop application
from Google play store and earn extra money by sharing it on social media.