Valentine's day is only a week away and you are still wondering what you would gift your girl. Well, that's what most of the guys do, and it is absolutely fine until you find something worth for your girl on the V-Day.

So what are you planning to gift her? Chocolates and/or flowers? Well, those are pretty cliched. She might swear she wants "nothing," but what she usually means is that she doesn't want anything big. She's probably still hoping for some small acknowledgment, even just a card. And if she thinks she's okay with your skipping even that, she'd still be thrilled — especially so given the surprise — to receive something from you. Everyone prefers to be thought of and appreciated, rather than not.

So what to do? How about a DIY gift? Yes, you heard it right. A gift made using your creativity. But what can you make her? Well, a few gems do exist in the rough though, and we've collected the best ideas for you below.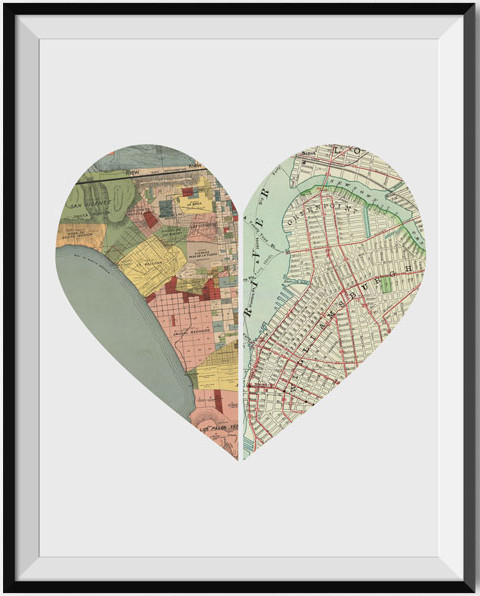 This is probably the best idea we can come up with. It's both romantic and modern and creates a nice piece of wall art that she will actually love to use. It's always a wondrous fact that how two people who grew up thousands of miles away from each other, ultimately meet up, connect, and came together to share their lives. And that is the whole idea behind the gift.

You can create a print that showcases this wondrous serendipity, where one side shows a map of where you're from, and one side shows a map of where she's from. Creative and interesting.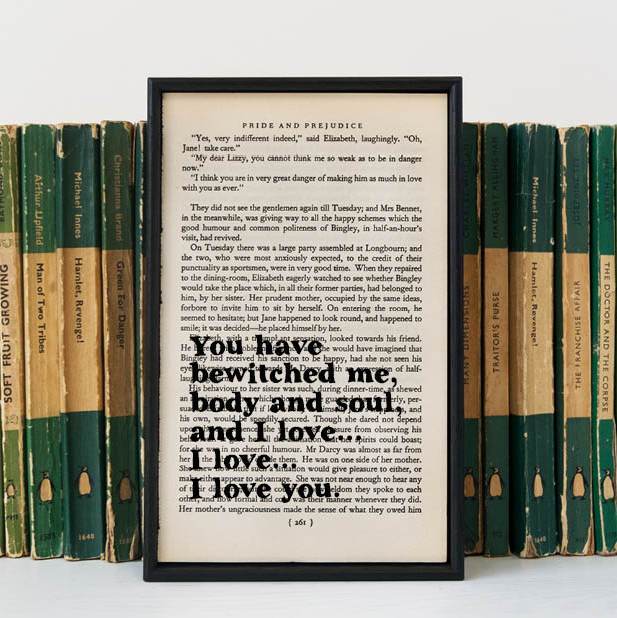 If she is fond of reading, what could be better than gifting her something literary-themed. You can always find framed pages of books for purchase online, but they are also not hard to make yourself. A page from one of her favorite romantic-themed novels overlaid with a romantic image or quote is just the perfect gift.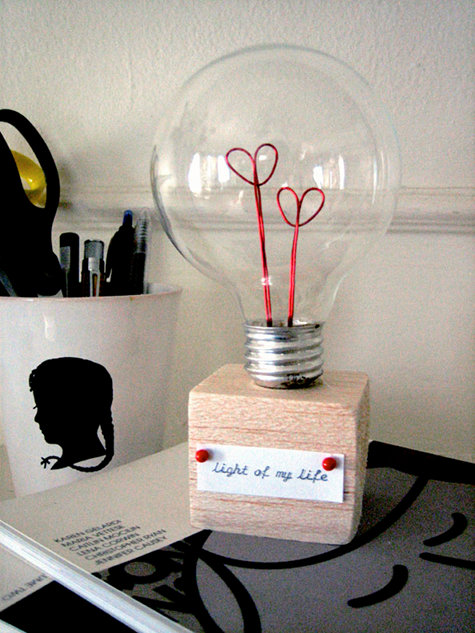 A sentimental shelf or desk ornament, for less than $5. You hollow out an incandescent lightbulb, replacing its innards with a wire heart "filament," and then attach it to a wooden base. It's simple but sweet. And eye twinkle and crinkle inducing.


X Things I Love About You Jar
This is a cliched idea but works wonder; making her feel appreciated. Think about all the reasons why you love her, write them down on pieces of paper, fold them up, and then stick them in a jar. You don't have to write 100 notes telling how much you love her. Even 10 cute sentences would work. In addition, when it comes to adding aesthetics, you could come up with your own ideas of all kinds that would make the jar look more presentable.


For more interesting stories, Download the
Lopscoop application
from Google play store and earn extra money by sharing it on social media.
Source - Artofmanliness