Your username or email address

Log in
Enter the email address for your account and we'll send you a verification to reset your password.

Mystery Of Gabble Tweet Posted From Swiggy's Official Account Revealed

The Voice of Hunger...

posted on 02/26/2019 13:09:40
A gabble tweet composed of random letters was posted, and Twitterati went crazy thinking that Swiggy's Twitter handle had been hacked.
Soon after the tweet, a series of humorous tweets appeared.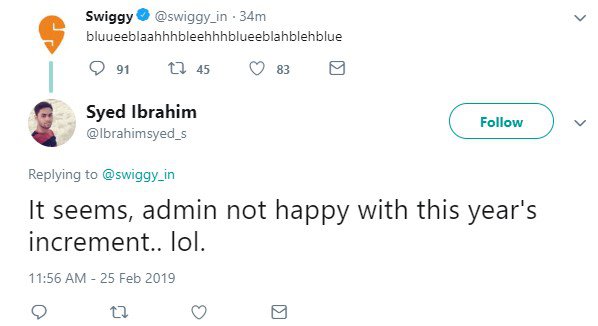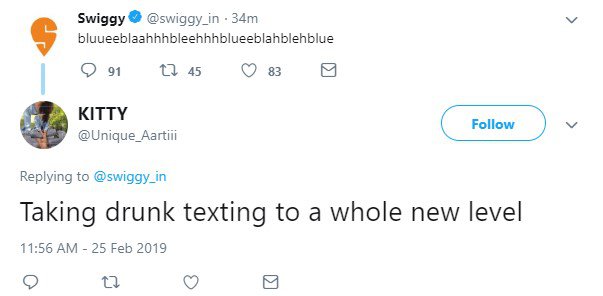 The tweet also put a lot of foodies in deep hassle as Swiggy is a dependable medium for all the food lovers. But shout out to all the foodies as you don't need to worry. It was not a typo error or neither the swiigy handle went in some wrong hands..

The mystery has finally been unveiled by Swiggy. The tweet is an interesting new challenge #SwiggyVoiceOfHunger challenge called the voice of hunger which voices to recreate the food shapes but supposedly through the voice notes. You can win interesting vouchers by winning the challenge.

Hurry up because Swiggy has already posted about the 1st challenge on its Instagram handle which asks to recreate the shape of KEBAB SKEWER by your voice.

So what are you really waiting for? Participate in this interesting Hunger challenge and win exciting prizes.

For more interesting stories, Download the Lopscoop application from Google play store and earn extra money by sharing it on social media.

Add you Response
㑼
Mystery Of Gabble Tweet Posted From Swiggy's Official Account Revealed