Your username or email address

Log in
Enter the email address for your account and we'll send you a verification to reset your password.

Attention All The Sleep Lovers! Do You Know There Are Some Countries Where You Can Sleep At Your Workplace

Isn't it just amazing you can have a sweet sound sleep at your workplace too...

posted on 02/28/2019 17:39:06
It happens all the time and it happens to everybody, at least now and then: falling asleep in inappropriate places or at inopportune times.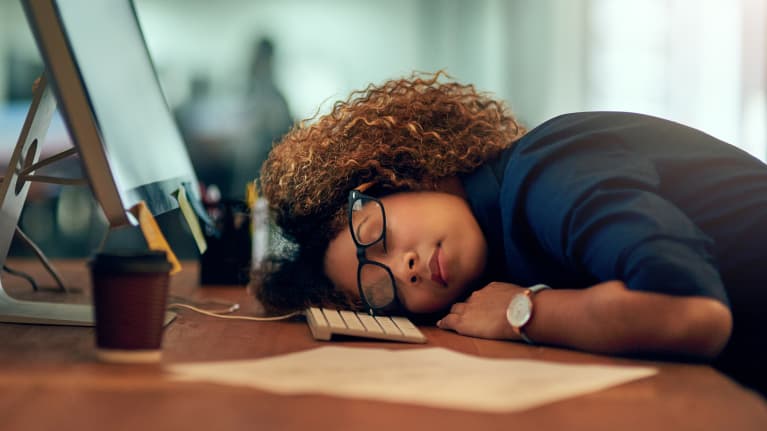 Working for long hours in the office makes us sleep deprived and all we wish for is a short nap. We all had this thought in our mind that our workspace permits us to have a short sweet nap and when I said this most of us may have even imagined a comfy space to have a sound sleep.

It may look like a fantasy in our country but it isn't the fantasy everywhere. There are few countries where you will find that companies do encourage their employees to have a short nap. Not just that they also provide the best of facilities to motivate them to sleep. In countries like U.S.A tech giants have installed sleeping pods in their office to help employees feel refresh.

In China, the line between the bedroom and workplace is quite blurring. You will find startling sleeping as well as washing facilities in the workplace to motivate them to work for longer hours.

Spain even has the snoozing tradition called Siesta where employees have a snoozing time in the afternoon to take a short nap. Italy too encourages this habit where the sleep nap lasts for around 2-4 hours.

I know After reading this all the sleep lovers would have come back in their sleep mode.We won't disturb you from your sleep. We are done for now. So you can sleep now.
For more interesting stories, Download the Lopscoop application from Google play store and earn extra money by sharing it on social media.
Add you Response
㑼
Attention All The Sleep Lovers! Do You Know There Are Some Countries Where You Can Sleep At Your Workplace