Your username or email address

Log in
Enter the email address for your account and we'll send you a verification to reset your password.

Twitter Is Definitely Not Happy With The Attempt To Create The Guinness World Record Of the Longest Shuttle Bus Parade

Anything can happen in our country

posted on 02/28/2019 18:50:51
India-Pakistan crisis has hit the nation everyone badly. From social media to the television screens to our personal spaces all have become a discussion arena where everyone has some opinion on the subject.

At a time one when the entire nation is urging to bring back the wing commander detained by the Pakistan and everyone is hoping of a way out of the escalating war between India and Pakistan the UP government has something else as their priority.

They are interested in creating a Guinness world record and wasting the money of the nation. Don't get surprised they are all ready to beat the Abu Dhabi's record of a parade which had 390 public buses. The government is in full swing to create the record of the longest shuttle bus parade (500 buses) in Prayagraj.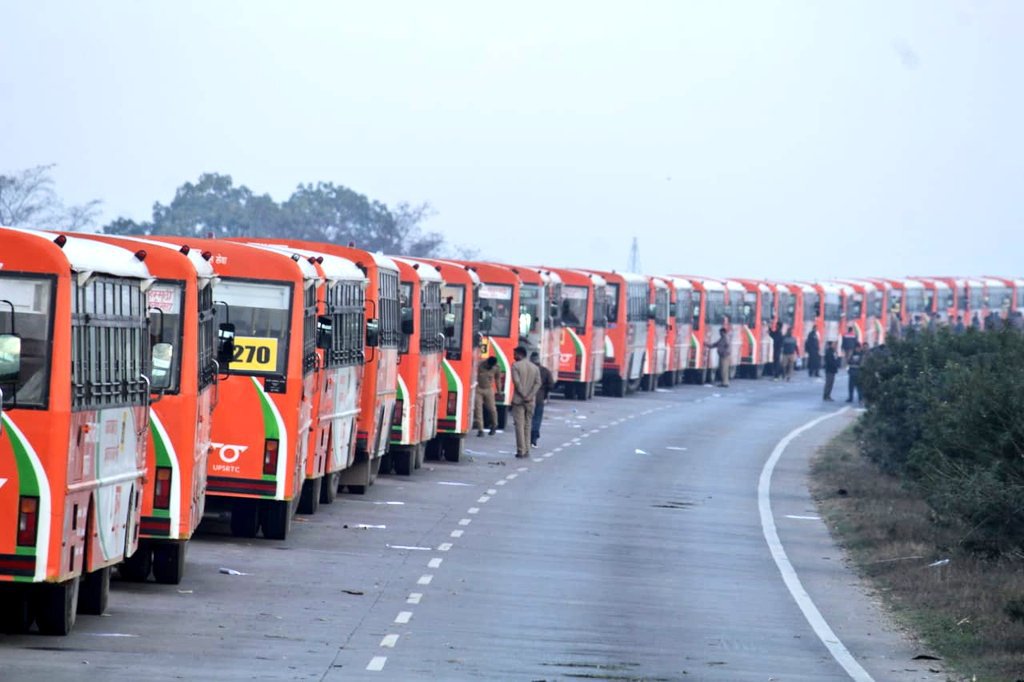 Wow! Congratulations to the government for thinking so differently and for bothering so much for the development of the country. It definitely is more crucial than thinking about ending the ongoing tensions between both countries.

Ironically People seems more sensitive than the government and they have reacted very strongly on Twitter.
Hats off for such an attempt.
For more interesting stories, Download the Lopscoop application from Google play store and earn extra money by sharing it on social media.

Add you Response
㑼
Twitter Is Definitely Not Happy With The Attempt To Create The Guinness World Record Of the Longest Shuttle Bus Parade