Your username or email address

Log in
Enter the email address for your account and we'll send you a verification to reset your password.

" Nothing Is Wrong Or Right', Everything Is Relative

"Many men many minds".

posted on 03/14/2019 18:16:17
Some have a deep faith in God while others question the existence of God. For some eating non-vegetarian food is okay while some cannot just accept the non- vegetarian food. Everything in this world is relative. The thing that may be right for one may absolutely be okay for them. Right Vs wrong has been the most treacherous unsolved question so far in history due to conflicting perceptions of individuals.

This difference in perception exists due to the difference in behaviour and personalities of human beings which happens because of the diverse cultural difference across the spaces. When on one side killing cow is like an offence in India because people worship Cows here there are countries like Denmark where the killing cow is absolutely okay. Thus there is no absolute truth. Everything is relative in terms of cultural difference and perceptions.

Considering another example when a person dies there may be the atmosphere of despair, sadness in the house of a dead family whereas death is a phenomenon which is natural and if think birth and death phenomenon together the death of someone won't upset us.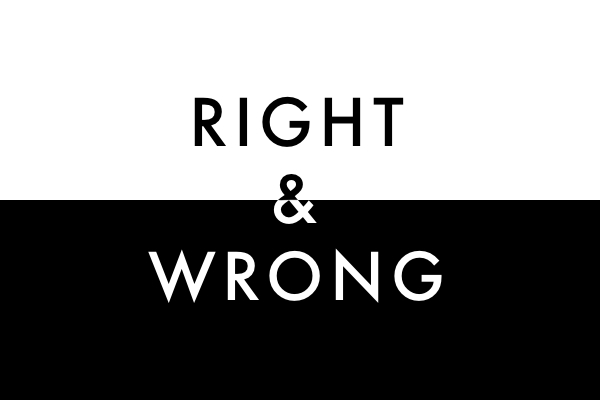 Thus it is important that when we judge what is wrong or right we also respect the perception of another person because it is possible that the perception of the other has some valid reasoning. As one goes into saying "many men many minds". We thus need to respect everyone choice of career they make, what are their likes and dislikes.

For more interesting stories, Download the Lopscoop application from Google play store and earn extra money by sharing it on social media
Add you Response
㑼
" Nothing Is Wrong Or Right', Everything Is Relative