Your username or email address

Log in
Enter the email address for your account and we'll send you a verification to reset your password.

These Initiatives Around The World Provide 'SLEEP, JOY AND HOPE' To The Homeless People

Unique Initiatives To Provide Sleep To Homeless People- #WORLDSLEEPDAY

posted on 03/15/2019 14:49:34
It is very difficult to time for all those who live on the margins; who are trying to make both ends meet; who are struggling to live a dignified life. The homeless communities are denied the basic amenities of life and their struggle is a real one. After working hard throughout the day a lot of them spend their nights in some tents or on pavements in the chilling weather as well as scorching heat of the season.

There are however some of the initiatives started to provide shelter to these homeless people. Have a look:
1. Sleep Bus in Australia:
In Australia, about 1 lakh people are homeless on any night and to provide shelter to these homeless people who reside in tents or outside the concept of sleep bus is provided where buses are converted into safe, overnight accommodation to people off the streets. These sleep buses provide 22 secure, climate controlled sleeping pods with a lockable door. The buses have CCTV surveillance with the security personnel as well.

'The empowerment plan is a Detroit-based, nonprofit organization focused on permanently elevating families from the generational cycle of homelessness'. It provides specially designed coats to homeless people. These coats can be converted into sleeping bags. The best part of this project is that the organisation hires local women for working on this project. This not only provides employment to the needy but the coats are provided at no cost to the homeless people.

Sleeping Children is a global volunteer organisation which gives SLEEP, JOY and HOPE to children living in poverty in developing countries through the gift of a bed kit for a good night's sleep. Bedkit contents are tailored to each country's unique needs and culture. The bed kit comprises A mat or mattress and bedding A mosquito net to combat the threat of malaria, Zika, dengue fever, etc o School supplies o Clothing and sometimes footwear.

4. Night Shelters in India: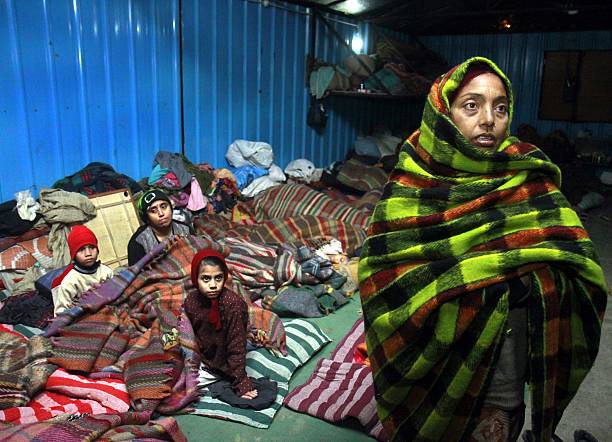 Night shelters were introduced by the government to provide shelters to the homeless people. However, these night shelters lack the basic facilities and safety remains a major issue in these night shelters. So apart from these night shelters, various organisations are working a shelter to these people. One of these organisation is Samunnathi.

For more interesting stories, Download the Lopscoop application from Google play store and earn extra money by sharing it on social media.

Add you Response
㑼
These Initiatives Around The World Provide 'SLEEP, JOY AND HOPE' To The Homeless People