Your username or email address

Log in
Enter the email address for your account and we'll send you a verification to reset your password.

What All Has Changed In The World's Second Oldest Book Fair Since 1972

For book lovers, every day is another chance to plunge into a new tale

posted on 03/18/2019 14:57:17
For book lovers, every day is another chance to plunge into a new tale and the world book fair is like icing on the cake where one can find, explore his taste of books. Today marks the beginning of World second oldest book fair after the Kolkata Bookfair.
The second biggest book fair held at Pragati Maidan has a history which dates back to 18th March 1972. Organised by National Book Trust twice in a year has gone through a lot of transformation since the first book fair was organised in 1972.
1. Originally the book fair was organised by National Book Trust (NBT) biennial but since 2013 it is organised by NBT in association with India Trade Promotion Organisation (ITPO) annually.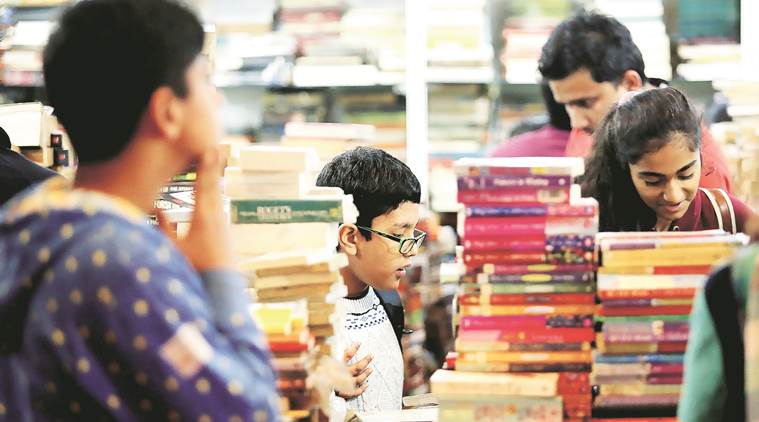 2. The book fair which was initially started with 200 participants has reached about 1300 participants since then.
3. The book fair which began with 800 publishers, including 40 from abroad attracted nearly 1,000 Indian Exhibitors and more than 30 Foreign Exhibitors last year.
4. The book fair which initially started in roughly 6790 m2 was spread over an area of 28,000 sq. mt.,
5. Every year the book fair has a special theme. The book fair which was started in 1972 to promote the culture of reading had a theme 'Book for all'. Since then book fair has come up with themes dealing with environmental issues, cultural diversity etc.
Last year The 27th New Delhi World Book Fair was organised with the theme 'Books for Readers with Special Needs'. For the very first time, an International Disability Film Festival was also organized where over 45 documentaries from 27 countries were screened every day.
For more interesting stories, Download the Lopscoop application from Google play store and earn extra money by sharing it on social media.
Add you Response
㑼
What All Has Changed In The World's Second Oldest Book Fair Since 1972