Your username or email address

Log in
Enter the email address for your account and we'll send you a verification to reset your password.

"Love Is A Game That Two Can Play And Both Can Win."

Things that one should do so that every moment is filled with smiles and laughter.

posted on 03/20/2019 12:46:44
Relationships are like the tides when that tide is high every moment is filled with smiles and laughter. But there are moments when that tide starts to flow back out and our heart and mind are full of remorse. Does that happen with you also? In that low rushes of your relationship you definitely a piece of advice and inspiration.
What are things that one should do and not do so that their heart is filled with utter happiness?
Time to clear some unsaid misunderstandings
The best part of the relationship is one can let their heart out completely because one knows that their partner is not going to judge them and if your partner judges you for everything then you need a second thought to it. Leaving that thing apart it is important that you don't overdo that because so many things said just to pull the leg of your partner or was either slip of tongue be the cause of so many unsaid misunderstandings. So it is important that you clarify that as soon as possible.
If you don't trust your partner it can....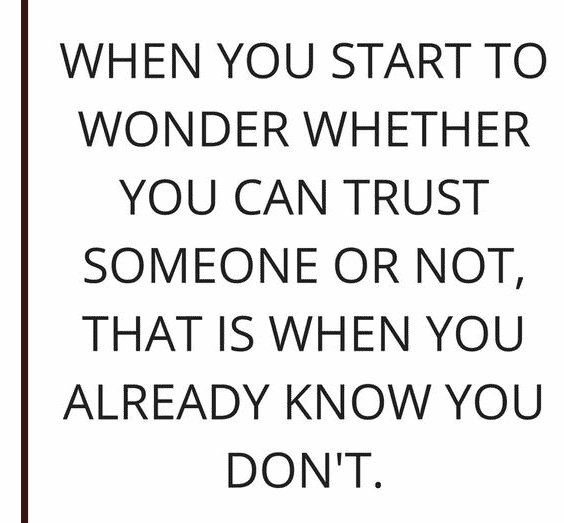 Possessiveness is part of every relationship and how much one tries one cannot really escape from it but the moment you start distrusting your partner in every little thing, it is the time you clarify all your doubts and misunderstandings because if you don't do that your relationship will not last longer. Also, both of the people in a relationship need to understand this fact that it can actually hurt the person if their partner is not trusting them.
Don't ignore what your partner is saying...
Lastly never let each other feel that you are not important for each other. Never cut short what one is saying every time. Things may seem normal that time but it can affect the relationship in the long run.
For more interesting stories, Download the Lopscoop application from Google play store and earn extra money by sharing it on social media.
Add you Response
㑼
"Love Is A Game That Two Can Play And Both Can Win."