Your username or email address

Log in
Enter the email address for your account and we'll send you a verification to reset your password.

Welcome To The World Of Women, World's Largest Matrilineal Society

If a woman is pregnant, people hope for a girl for the first child here.

posted on 03/26/2019 15:16:37
For some reason, a baby boy signifies happiness and complete family in India. This expectation of having a baby boy as their first child is quite high in India. When parents know that it's a baby boy they have relief sigh especially when it's the first child but quite there exist an ethnic group where When a woman is pregnant and expecting a baby what people hope for is the baby boy. You know why? The reason is here.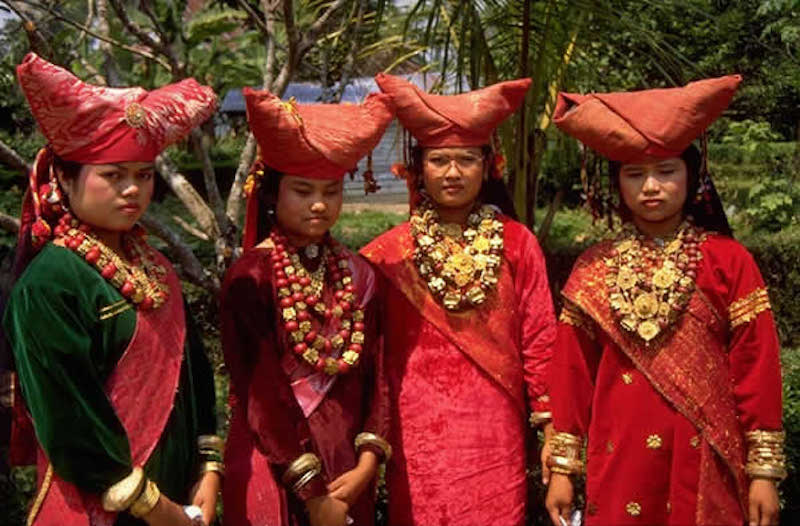 One of the distinct ethnic group of Indonesia, the Minangkabau has this culture of passing on the mother's name and everything to the daughter. According to the culture of 'Adat', everything from farmland to jewelry to property is given to the daughter from the mother.
Considered as one of the world's largest matrilineal society, when a couple gets married here it is not the girl who leaves her house rather the boy comes to live with the parents of the bride and if the groom does not wish to stay with them they can live separately in their own house which is different from the house of a boy's family.
However, things are not that idealistic as it may seem. There exists a gender bias in the society where men of the group rule the world in terms of their dominance at the work sphere. Higher position jobs are occupied by the men and women continues to manage the household work. There is a ray of hope in the people that things will change in this domain as well.
For more interesting stories, Download the Lopscoop application from Google play store and earn extra money by sharing it on social media.
Add you Response
㑼
Welcome To The World Of Women, World's Largest Matrilineal Society