We all love that time of the year where we gather the best outdoor crew, strap on our best camping backpacks, stuff the most utilitarian camping essentials, and set foot on the best campground nearby or even miles away.Whether we're taking a solo trip or taking the whole outdoor gang, a seasoned, and should I say, smart packer always picks the top camping essentials that'll make their camping experience one for the books. And I'm not even referring to glamping or any other derived portmanteau terms kids now make up these days; I'm talking about the real-deal camping for the big boys (and for the kids too), a camping experience that'll make you step out of your comfort zone and embrace what's available in front of you.There are just so many camping gears invented by outdoor manufacturers with the only aim of giving one's camping experience a taste of luxury. If I were RVing in a campground, even bringing a portable generator would be no sweat but if you're only taking a 60-liter backpack, taking the best camping gears and leaving those which are a burden to carry are essential.Grab these top 5 must-have gears for your next camping trip to make sure those memories will never be unforgotten.
Tomahawks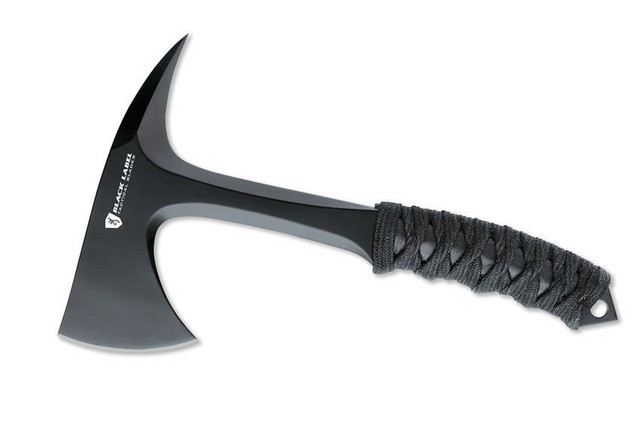 Although a pocket knife will most likely cut the mustard (pun intended), bring the best tomahawks for those vigorous tasks for survival will prove to be beneficial. Tomahawks are different from axes or hatches, although their usage can be quite similar like chopping, splitting, or shaving; a tomahawk is more convenient to carry around because it's lightweight plus they also have a cool tactical appeal that brings makes you feel like you're part of a military mission.
Heated Sleeping Bags
Assuming that you already packed your best tent for sleeping comforts, there's no better way to feel like you didn't even leave your bedroom but by bringing a heated sleeping bag. This is especially useful in colder countries too. You don't want to wake up in the middle of the night, amidst the vast wilderness; shivering like hell because the cold breeze just won't seem to leave you alone. A heated sleeping bag can be heated for a couple of minutes and will give you a more comfortable, warmer slumber the entire night. There are several features to choose from like a goose-down insulation, synthetic insulation, and water-resistant insulation. You may also look for other addition sleeping bag features like a hood, a padded sleeve, or a stash pocket!
Water Filter Bottles
An almost inevitable run-in you can get when camping is not being able to have clean water in nearby surrounding areas. The farther you are from civilization and the deeper you are in the woods; the lesser clean water is available. If you're thinking of taking a sip from streams and lakes – DON'T! As refreshing as it may seem, the water is infested with bacteria and getting a bacterial disease is the last thing you want from your camping trip. But you don't have to worry about that anymore, water filter bottles are now yours for the taking! All you have to do is dip it in those dirty rivers and voila, you can enjoy filtered, fresh water anytime!
Collapsible Cookware
It's a general rule to always lessen your burden when you're camping or hiking, but it's a rule of thumb to always bring effective cookware sets with a pack-light practicality. Collapsible cookware sets, cups, bowls, and plates are must-haves during your next camping adventure because they can be stowed easily and conveniently and yet, still give you the same functionality when it's time for cooking that hard-earned meal for dinner.
Pocket Knives
A great pocket knife can serve as your right-hand when in the outdoors. It's simply a tool with a general purpose. The most common pocket knives are the Swiss Army Knives which has built-in versatile tools such as a corkscrew (if you're keen about bringing wine bottles in the jungle, you can never have too much frill!), mini saw, scissors, and many more which are almost always useful when you're camping with the crew. Not only does this tool lend you a hand in your camping routine but because it's palm-sized, you won't even feel an ounce of weight in your backpack!
For more interesting stories, Download the