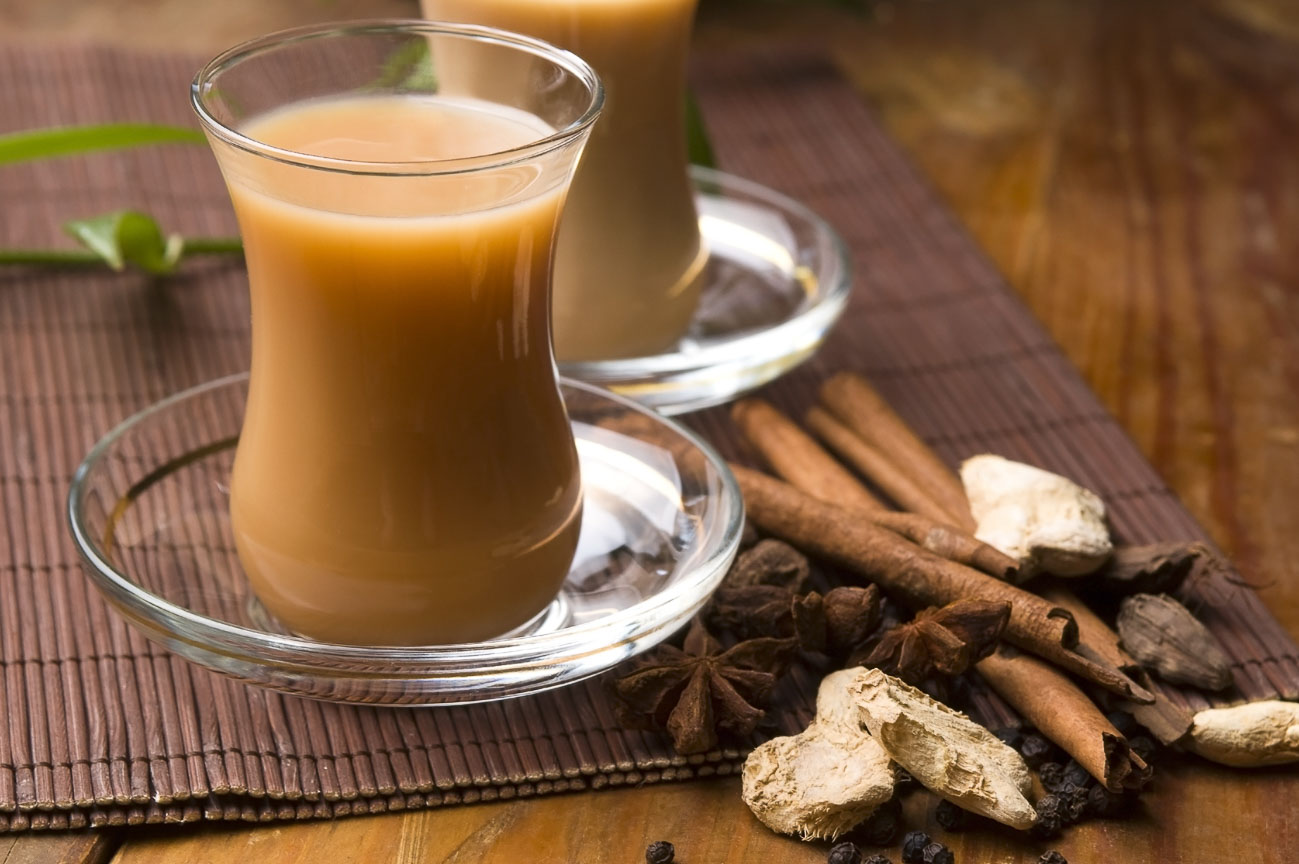 Black tea, spices, milk, sugar – that's masala chai, often known as chai tea. Chai means as much as tea, so the term chai tea does not really make much sense 😉 I got to know this tea during our trip to India some years ago. Although the teas always tasted very similar on the way, the spice blends always give way a bit. As for the milk, the teas were different – and not only in terms of quantity. I found out that goat's milk in a masala chai is not necessarily my cup of tea… but most of the time the tea was made with cows' milk anyway.Since then I have been drinking masala chai again and again, but I never was a big fan of this seasoning tea.Also, knowing that Jaffrey is the ultimate authority on Indian food, I changed her recipe after sticking to her original recipe. Jaffrey herself makes her own recipes and has until recently used ground spices, now she's switched to whole spices. Homemade, this tea tastes exceptionally good and is just right for cold days.As for the spices, this tea is flexible. I've expanded the original recipe with star anise, fennel seeds and salt. The important spices can be found in the recipe section under "Spices", those that are a consistent supplement, I have listed under "optional spices". I usually use everyone. In addition, I have slightly reduced the sugar and milk content.By the way: with milk foam this Masala Chai tastes even better. Good succeed!
Masala Chai – Indian spiced tea
Makes 840 ml (3-4 cups)
IngredientsSpices:
1 small stick of cinnamon (about 2-3 cm)4 cloves4 green cardamom capsules, covers removed; use only the inner seeds (or 1/4 teaspoon ground cardamom)2x2x2 cm of fresh ginger, pressed with the flat side of a knife (or 1/3 teaspoon dried ground ginger)
Spices, optional but recommended: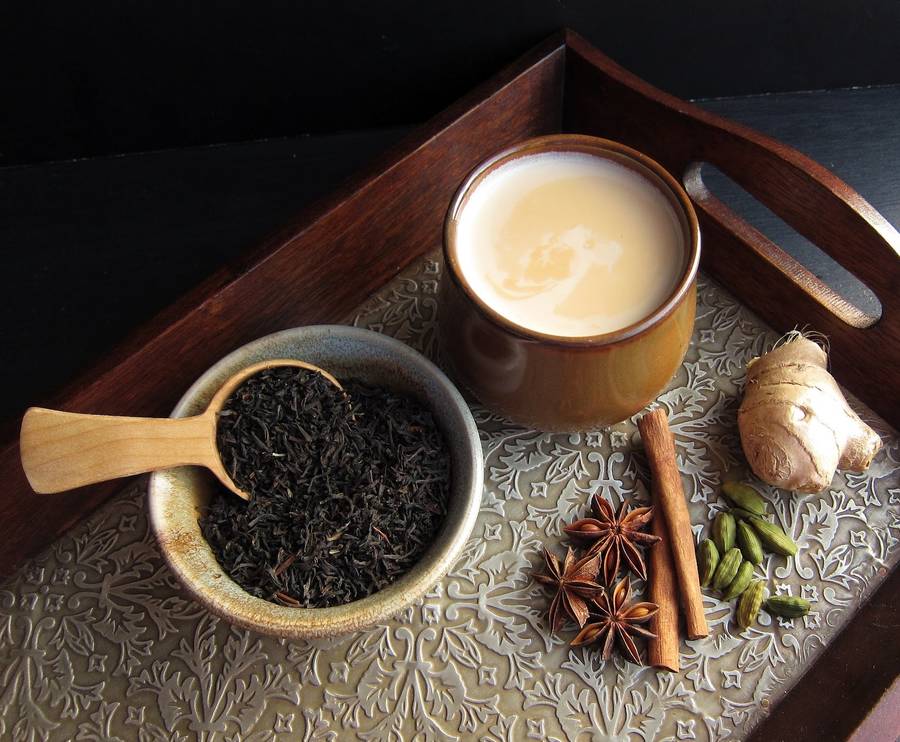 4 whole black peppercorns2 pips of a star anise1/3 teaspoon fennel seeds720 ml of water3 teabags black tea120 ml of milk + Optional: hot milk for milk froth4 tsp brown sugar (substitute white sugar)1/4 teaspoon fine salt
Preparation
Fill a medium saucepan with water and add the spices. Bring the water together with the spices to a boil and simmer for a few minutes over low heat.Add the black tea, cover the pot and simmer for 10 minutes over low heat.Add the milk, salt and sugar and heat again until the tea starts to boil. Stir occasionally.Drain the tea through a strainer into a jug or individual cups.Who prefers tea with milk foam, can froth up some hot milk. Serve hot!
For more interesting stories, Download the