Working, work area, and work environment, none should be boring. It's the responsibility of the employer to make things smooth and easy, and introduce some fun, activities, and bits of entertainment in an average day of a worker. And office activities, various outing with coworkers and team members, sports and fun activities, all are planned in an office just to bring this enthusiastic environment and develop bonding between workers. And you can add one more thing to this in your office in the form of a very vital ingredient, and that is snacks.Generally, in the name of providing snacks and edible amenities for employees, many offices have arrangements for tea and coffee, and chips and biscuits or just cookies. But that's not enough if you are planning it bigger and healthier. If you are really targeting a healthy office environment with happy and satisfied employees, you will have to proceed a step ahead and think out of the box. You will have to give them a comfortable feel so that even at work they feel themselves and can work at ease.
Would you like your employees to go outside for grabbing their meal or some snack for small hunger during office hours when work is getting hampered? You probably would rather like to provide snacks inside the office to secure every employee at their workstation or chair.You would not like few employees starving with hunger while at work, which will affect their dedication, thinking, and workflow, and definitely will affect their focus and mood. This may bring on mistakes in work, generate lots of human errors, make them irritable and fussy, and make them grumble for the workload and other things. Often with a bad mood, small problems also look bigger and contrarily with a good mood the toughest problems also look manageable. Mood management get really easy when lip-smacking snacks are served or provided in ready to eat from.Before and after office, employees eat at their homes generally. It's not your lookout if they are dining out, but that's not an everyday routine, and the general routine involves eating home food and other food during office meal hours. You would not like employees to get sick of digestive upsets and similar food-related problems and hamper their work and affect workflow just because they ate something from outside during the lunch hours. Why not rather provide healthy snacks handy for them. They can then munch anytime they are hungry, and health risks stay at bay.Instead of providing meal allowances to workers, providing healthy and high-quality, tasty snack items is a better way. None would ever grumble of insufficient allowance or something.Tasty food is always fun, and the same holds true for healthy and tasty safely packed snack items too. You can really bring a smile on to the face of your employees by providing them ready to eat snacks in varieties. It would be pure fun to munch on anything favorite among the diverse range of office snacks, and feel full, and work better.When you consider the above points you realize the importance of office snacks availability.
How satisfied and happy employees feel about their office?
It's a very important point for employees, that their office is providing them healthy, safe, and hygienic snack items, ready to eat anytime, and that too in so many varieties. This is not just big security that never again anyone will stay hungry and keep on working in compulsion, but also promises good mood, great enthusiasm,and fun. The mind which is satisfied right after munching on one of the favorite snack items will be happy and contended, and automatically the person will be ready to face any work and challenge with energy. That is the reason fun snacks have a great role in keeping the office environment, employee moods, and working enthusiasm at its best. Introduction of office snacks in bulk is a vital step in uplifting employee satisfaction, their mood, and the overall work environment in the office. Grumblings, complaints, fussy nature, poor attention, disobedience,and many such things will automatically reduce, and you will be able to nurture a healthy quality office work environment. This also is the foundation of a good lifestyle and overall health and fitness of all employees.
How to arrange for the fun and healthy snacks for your office?
You can get fun and healthy office snacks simply by contacting an office snack supplier that is a specialist in supplying bulk snacks in a huge variety while meeting all your criteria. And there are such suppliers, who deal mainly in office snack. They know how the preferences and tastes of people in a workplace can vary widely. And with this idea they prepare an assortment of snacks for offices, which contains only healthy food ingredients, are not a threat to obesity, and the supply will have something to suit every taste bud.For this, you will have to contact the vendor, ask them their rates, what exactly they provide for office snacking, how much time you should have in hand before delivering the orders, replacement policies and all such things. The high-quality snack suppliers would be linked to major healthy snacking brands. Hence when you contact one such name, you will have assurance in mind that your employees will never feed on anything they should not.
Finally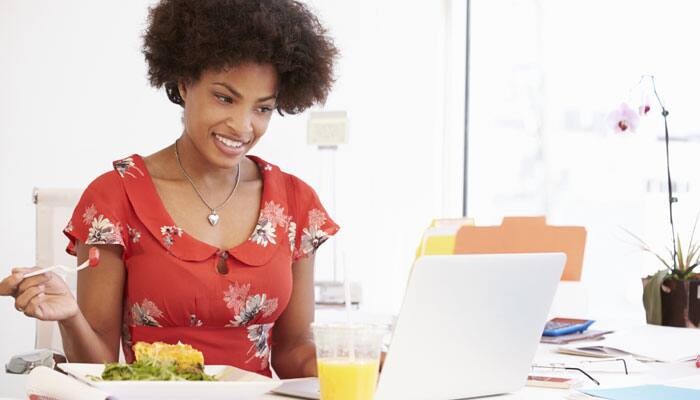 Healthy snacking at home or office anywhere is a good practice. By introducing eatables at the office, you can relieve your employees of a big problem. Those who go outside to buy food won't have to. And those who prepare snacks for eating at the office between work will get free from that time and effort investment and can come much light headed to the office. Hence, if you care to make the office a better place for employees, you should talk to an office snack supplier for variety, fun, and healthy snack items.
For more interesting stories, Download the
Lopscoop
application from Google play store and earn extra money by sharing it on social media.