Breaking a sweat at home instead of investing in a local gym membership can have a ton of benefits. Whether you are short on time due to a busy work schedule or just tight on budget, an at-home gym has got you covered. It is a well-known fact that paying for a gym membership can cost a fortune in the long run. Not only do you have to deal with sign up fees, but you also have to come to terms with monthly and locker fees as well. Other fitness enthusiasts might not like the fact that there always seem to be prying eyes at the gym judging your every move. Beginners especially might feel more intimidated when finally arriving at the gym, only to realize that it is packed full of bulky, sweaty dudes. Therefore, the importance of working out at home should not be overlooked. Not only are you able to work out from the comfort of your own home, but you do not have to deal with all of these issues listed above. Above all, you can get effective workouts in with just a couple of must-have gym essentials. Here are 6 equipment essentials to build an at-home gym.
#1. Resistance bands
With the rise of Instagram and other social media, almost every fitness lover knows what a resistance band looks like and for what it has been designed for. Resistance bands come in all kinds of fun colors and creative designs, and they are great for sculpting a rounder bottom and leaner legs. A lot of so-called gym bunnies swear by it and experts also recommend it for effective glute activation before moving on to more compound movements. These fancy bands are placed around the quads, ankles or even knees during leg days. Pair them with squats, banded crab walks or even bridges or hip thrusts. Thankfully, there are a lot of exercises on the net that incorporate resistance bands, which will definitely get you sore the next day. The best thing about resistance bands is that they are small and compact, so you can place them anywhere around your home.
#2. TRX bands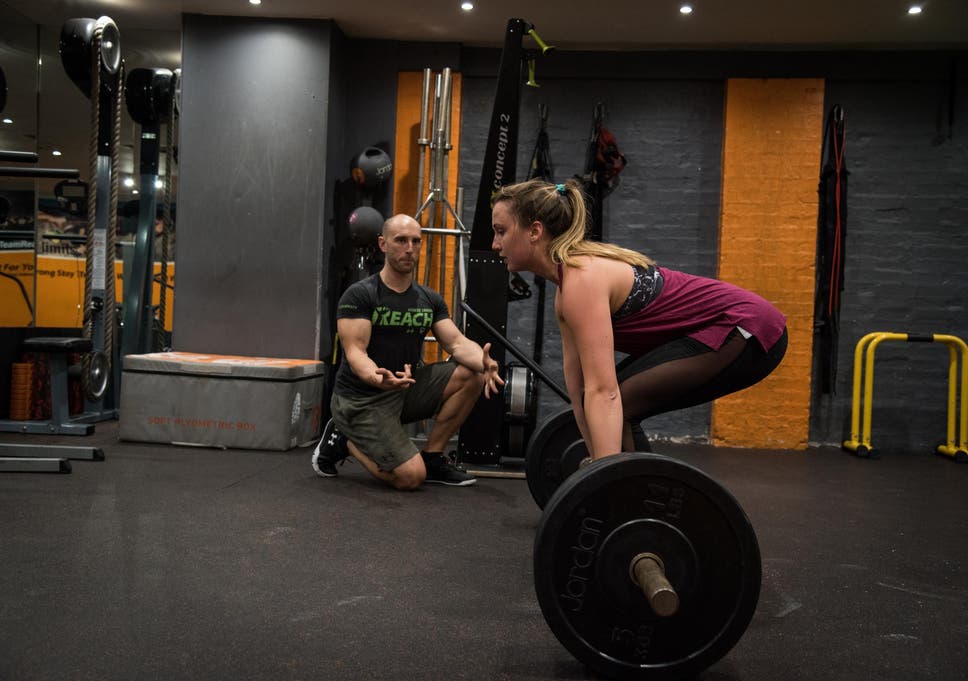 A lot of people do not realize how effective and challenging bodyweight exercises can be. One of the must-have gym gears you need to have in your at-home gym is a set of TRX bands. These unique bands use gravity as resistance when anchored to a wall. More experienced gym goers should experiment with changing the body's angle, which will also adjust the difficulty of the exercises. Besides helping with building more lean muscle, TRX bands improve posture and overall body composition.
#3. A treadmill
Nothing comes closer to a good at-home gym than investing in an affordable treadmill. If you are a fan of cardio and want to break some serious sweat, but you do not want to leave your room, then a treadmill is the perfect choice for you. This gym equipment favorite is great for brisk walks, inclined walking, or of course, sprints. Sprints are especially great for toning up the legs, but they also do miracles for the entire body. Quality gym equipment suppliers such as Cyberfit offer different types of treadmills, as well as other must-haves any fitness fanatic needs to have in their inventory. Some may be more expensive than others, but their value is definitely worth the price.
#4. Dumbbells
A set of dumbbells are essential for any at-home gym. By getting them in different weight ranges, you are able to track the progress of your strength. The best thing about dumbbells is that they can be useful for a variety of exercises, such as bicep curls, overhead dumbbell presses, and even deadlifts. A good tip is to make sure that you purchase ones that are hex shaped and which come with rubber coating. Such dumbbells will definitely last you longer and are more comfortable to grab.
#5. Kettlebells
Kettlebells tend to get a bad rep due to the fact that a lot of exercises that require them can be done with dumbbells as well. However, owning a pair of kettlebells is a must for any at-home gym because they offer a lot of variety to the workouts. For example, unique movements such as kettlebell swings, single-leg deadlifts and goblet squats are best done with the use of a pair of high-caliber kettlebells. So, change up your workout routine and look no further, a kettlebell has you covered.
#6.Medicine balls
Medicine balls are one of the best tools for getting some demanding plyometric exercises done. Also, by slamming, throwing or lifting the medicine ball, you are able to strengthen your core and tone up your arm muscles. As a form of cardio, it can have tons of health benefits, such as improving agility and focus. By getting your heartbeat up, you are making sure that you are doing something good for your overall heart health.In summary, working out at home in your own gym can be as effective as investing in typical membership. Not only will you save valuable time and money, but you will also be sure that you are making a truly worthwhile investment.
For more interesting stories, Download the
Lopscoop
application from Google play store and earn extra money by sharing it on social media.