This Old City of Jaipur, called Pink City is famous for the grand palaces. In 1876, the city was pink in color for the cordial reception of the Prince of Wales. Viewing the architecture of the palace here, you will not be able to live without praising the craftsman. Every castle has very well ventilation facilities. This is a man-made city in India's first planned manner.
Amer Hathi Safari
If you go to Jaipur, you will not want to miss the elephant safari. This is the elephant safari on the Aravali peak behind Amer Fort. In this cool environment ,you will enjoy this elephant safari very much. This elephant ride takes you through the fields and fort, to the camps between the forests of Aravali. From here you will be able to see the beautiful beauty of the forest. There is also a safari in the night, which you can enjoy more.
Ramgarh Lake
This man-made lake is situated near Jamgara Ramgarh. It is located 32 km from Jaipur. The event of sailing in the Asian Games in 1982 was in this lake. During the rainy season, this lake is completely filled, making it the main picnic spot for the people of Jaipur.
Jaipur Zoo
This Zoological Park was built in 1877. It is in 2 parts, where there is a species of birds, the other side is the animal. There are more than 50 species of birds around the world, around 550 animals here. Ghadiyaal Reproduction Farm has been established in the year 1999 which is the fourth largest breeding farm in India.
Nahargarh Fort
Its name was first Sudarshan Garh, but it was said, when it was being created, then the soul of King Nahar Singh was present inside and was looking at its construction work, after which it was named Nahargarh. It was built in 1734, which was further extended in 1864. A few scenes of Aamir Khan's film Rang De Basanti have been captured here.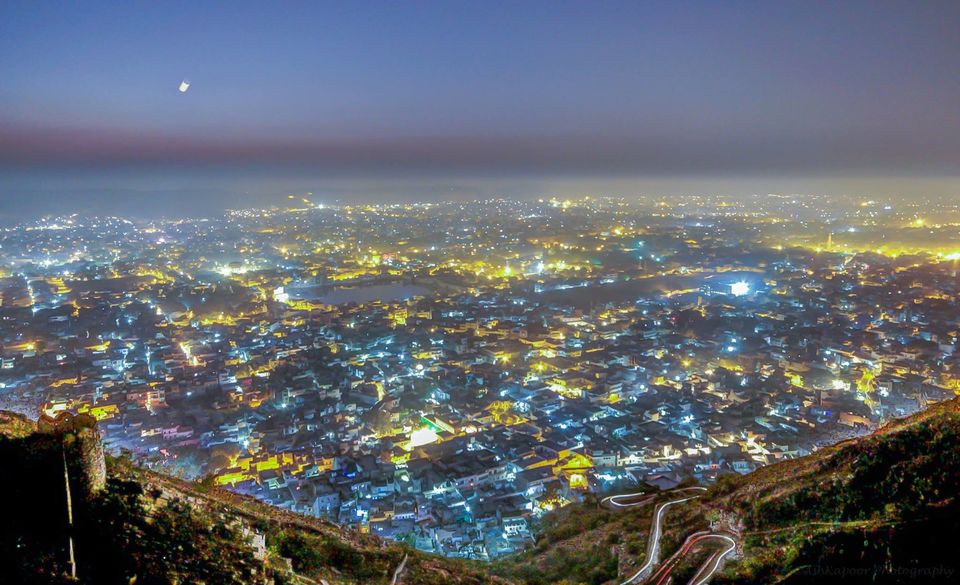 Jaigarh Fort
It is located on the hill of the eagle, in Aravalli range. The Amer Palace is also seen from here. It was built in 1726 by Jai Singh II to protect the Amer Palace which was given the same name. Its structure is similar to Amer Palace, it is also known as Vijay Fort.
Amer Fort
It is located in Aamer, which is located 11 kilometers from Jaipur. It was built in 1592 by King Mansingh. Which was later extended by King Jai Singh I. It was formed by mixing red sandstone and marble, which reflects a mixture of Hindu-Muslim architecture. Its main entrance is towards the east, apart from this, there are 3 more gates. There are four courtyards in Amer Fort. In this palace you will also get an opportunity to ride an elephant, this ride will make you visit the fort all the way, even in the royal style.
For more interesting stories, Download the
Lopscoop application
from Google play store and earn extra money by sharing it on social media