Your username or email address

Log in
Enter the email address for your account and we'll send you a verification to reset your password.

Get Ready To Dive Into The History Of Ramayana Once Again And Witness Jatayu On The Peak.

For those with a penchant for Indian mythology, here's a destination to aim for.

posted on 04/10/2019 17:53:26
When myth comes alive, when wonder meets mythology, the world's l largest bird sculpture, in Kerala takes you the era of the Ramanaya. If you wish to dive into the history and witness Jatayu at the highest peak this is the must place to visit for you.
Located in the town of Chadayamangalam, Kerala place is named as Jatayu Nature Park. The name also has an interesting story behind it which you would want to know. It is believed that it is the same place where Jataya, old vulture bird at the time of Lord Rama and Ravana had fallen down from the sky and his beak had broken. Initially, the place was named as 'Jatayumangalam' and with the passing years.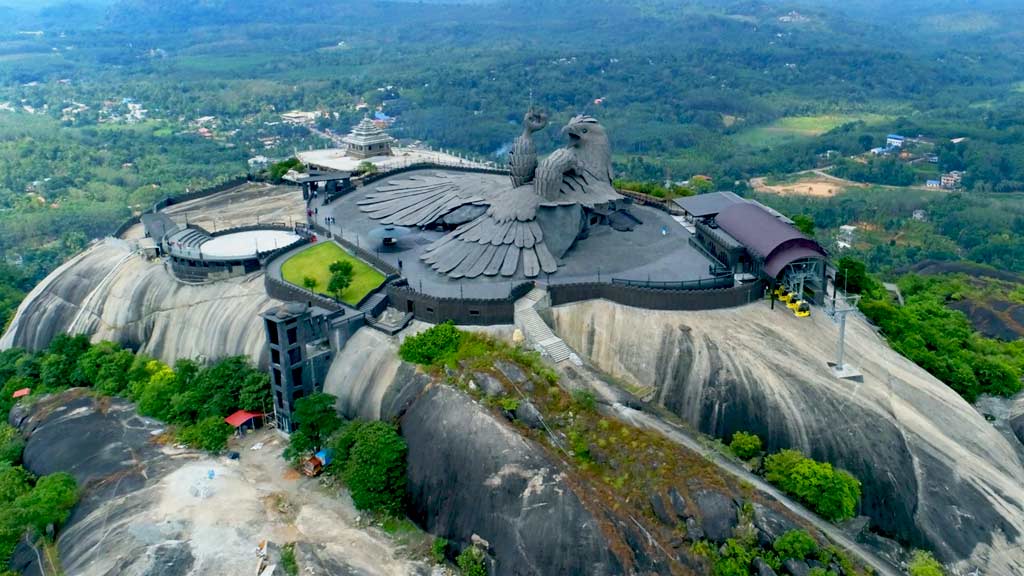 Built on a budget of about Rs. 100 crores, the sculpture is built by a 70-year-old artisan Balan Pillai, who engraved 60,000 stones without anyone else's input. The sculptures also have a 6D theatre and an audio-visual digital museum. One can also enjoy the aerial glimpse of the park through Helli Taxi service.
Apart from witnessing the marks of history one can have an adventurous time there:
You can be part of thrilling activities like Rock Climbing, Rappelling, and Zip Lining down steep rocks, and Bouldering structure. There is also a trekking path of about 2.5 km which is quite challenging. So if you are a trek person you will love the landscape there. There are a lot of other options like paintball with the natural gaze at Jatayu Earth's Center.
For more interesting stories, Download the Lopscoop application from Google play store and earn extra money by sharing it on social media.
Add you Response
㑼
Get Ready To Dive Into The History Of Ramayana Once Again And Witness Jatayu On The Peak.