I don't know why I am so much in that zone of 'Work of home' that I decided to write about it more. Maybe I am not in that zone actually, that is why I am writing about it. Don't get confused. When you will read it further you will actually understand what I want to say. So basically the thing is this is technically the first time I am working from home and frankly I never thought that it is going to be so difficult for me.
So I am sharing you the problems which one faces when one has to 'Work from home' and when you know about it in advance you can actually deal with it more easily. These tips will help you to deal with those problems if you also have had received work from home.
1. Entire day goes thinking ' yaar mun ni Kar Raha bilkul'-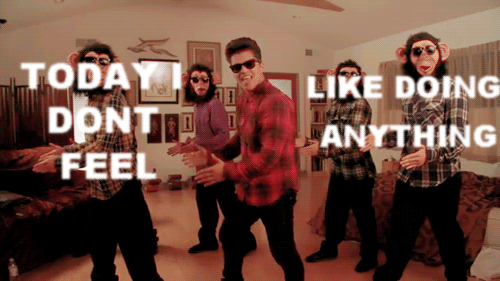 Your half day will actually go on feeling that you don't like doing your work. Believe me how much hard- working or dedicated you are you will face this problem. So how can you actually deal with it? You can either do some of your work late night a day before if possible or you can decide the fixed hours when you will work. It will help you to actually work.
2. You are trapped in thoughts of food, sleep-
The other problem that you will face is your craving about good food and sleep. Two of our favorite things. So the best solution to deal with it is by ordering good food, which will actually help you do your work. Also, you can have a short nap or break to take some rest.
3. You find problems in your environment
It is quite obvious to find a problem in everything when you don't want to work. From glitches in Wi-Fi- to the problem in your room temperature, there are a lot of things to disturb your mind temperature. How can you deal with it? Actually, you can't deal with it, the only thing that you can do is thinking about the consequences if you don't do the work. It will motivate you a bit, you know the fear factor actually works
4. We have developed that habit of working under monitoring, maybe?
When it's off the only thing we like doing is chilling at our terms. Some like to chill in their sofas with Netflix while others like to hang out with friends so it will actually motivate you for not working. So the easy way out is watching something interesting/favorite or doing something which you like but it won't consume much of your time. It will help you complete your work.
For more interesting stories, Download the Lopscoop application from Google play store and earn extra money by sharing it on social media.