In fashion, there are so many trends that it can be hard to stay on top of them. Whether it's skinny jeans or neon colors, looking the part of a style maven can be a job in and of itself! Fortunately, when it comes to looking like a boss, it has a lot less to do with trends and more to do with how you present.


Buy a Black Blazer
The little black dress might be an iconic clothing item that many women have in their closet. However, when it comes to the world of being a boss there's another piece that can be your best friend – the classic black blazer! Like the LBD, the perfect blazer can be hard to find, but it has a versatility that means you can wear it for (and with) anything. Whether you decide to pair it with black, neutrals or even bright colors, it can go from formal to casual easily. Fortunately, the right blazer can also offer up an effortless chic that means you'll be able to maintain professionalism. While you can spend a little or a lot, it's the kind of look that will keep on giving and something you'll be able to keep in your closet for years to come.


Dress for the Shape You Are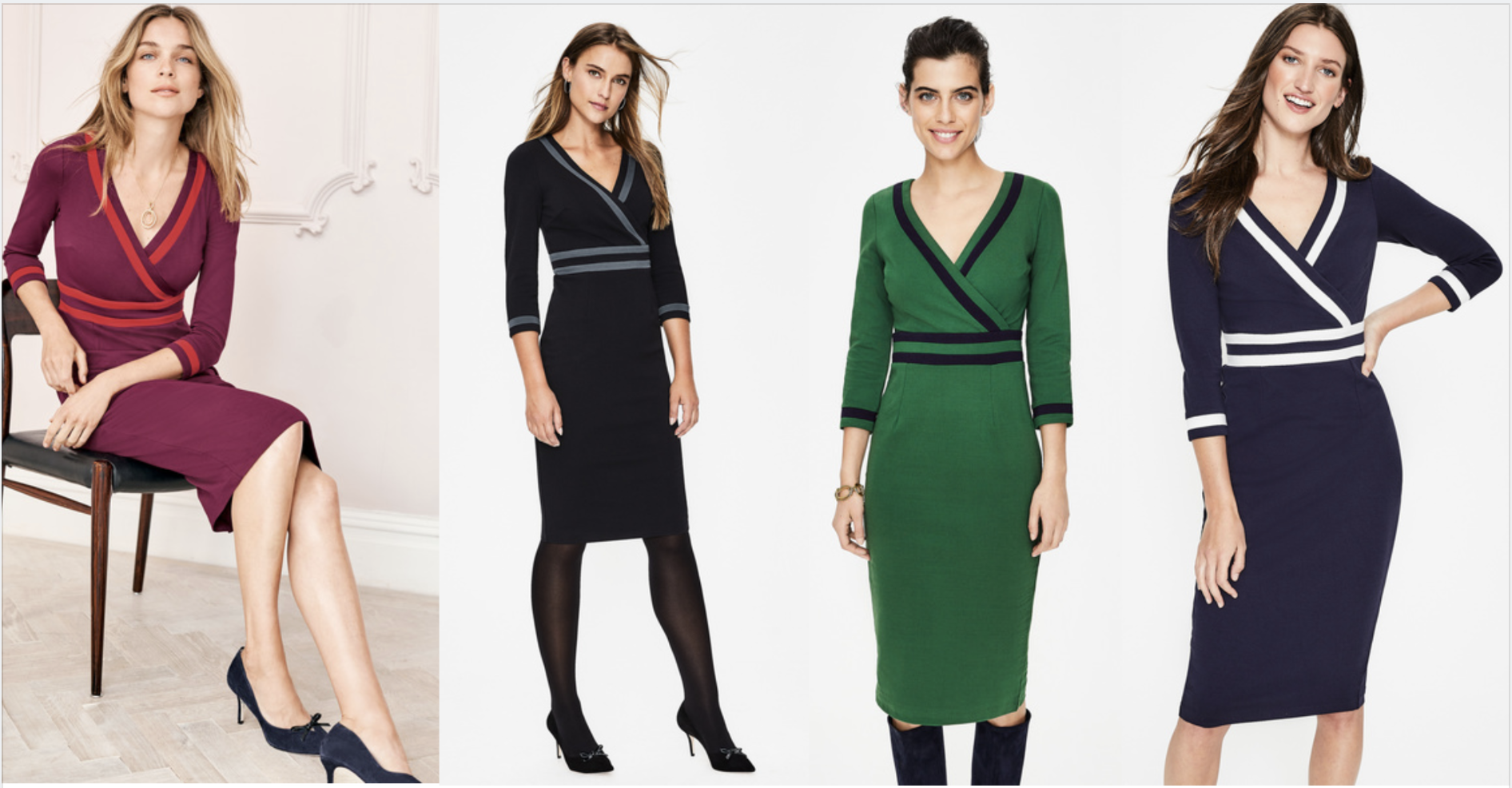 Undoubtedly, there's a lot of body pressure put onto women. Whether we're supposed to have smaller thighs or longer legs, the sense of expectation can make it hard to dress appropriately. Fortunately, when it comes to looking the professional part it's not about your pant size! It's really about how you dress and how you wear the look. Instead of fussing around with trends that don't flatter your shape, pick looks that you feel good in. Even if the clothes that match your shape aren't the trendiest, it's not going to matter if they're built for the boardroom. And, if there's a clothing item you really want to get into, you can always consider a waist-training corset. While they've become all the rage lately, they can be a way to reduce your waistline with no one being the wiser that you're wearing one/.


Pay More Attention to the Top
It goes without saying that dressing like a professional involves approaching your entire outfit with consideration. If you're wearing shoes that don't match your top or a wrinkled pair of pants with an expensive silk shirt, the look won't work. And, while you should be putting emphasis on an entire look, it can actually be a good idea to focus on the top. It might seem like strange advice, but most business meetings occur around the restaurant or boardroom tables. This means that the most visible part of you is going to be the top portion of your body! For this reason, it's worth considering just how cardigans or a V-neck sweater are going to look at the business table. A look may be good from head to toe, but if the top's too casual it can give the wrong impression. Before you go out, consider checking it out in the mirror to ensure it gives the impression you're going for.


For more interesting stories, Download the
Lopscoop application
from Google play store and earn extra money by sharing it on social media