Your username or email address

Log in
Enter the email address for your account and we'll send you a verification to reset your password.

The Dilemma Of Pursuing Dreams And Having Stability In Life

Why most of us are scared of following our passion?

posted on 04/16/2019 14:15:31
We all must have faced this dilemma at least once in life, whether we should be concerned about our future, stability and security or if we should be focusing all our attention on our present needs and dreams. I think most of us go for the former one because this is what we have been listening from our childhood. We all prefer stability over dreams. Isn't it?
Okay, if you have a secured 9-5 job and your job is going absolutely okay but the only concern is that you are not enjoying your work. You begin to realize that this is not what you really wanted to do. Will, you just quit your job and just focus on your dreams? Very few of us would dare to do in our life. Do you know what the reason is?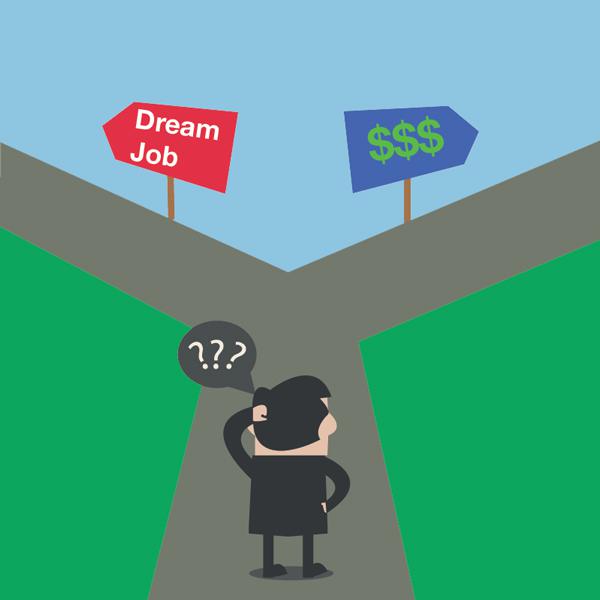 If you are a guy then certainly you have more pressure of having a stable job as you have to handle the responsibility of the house as early as possible and girls are lucky as far as this is concerned. However, the situation is not as rosy as it seems. In our Indian families especially the middle-class family it is hard to expect our parents to support us for unusual dreams, say travel blogging. Will our parents allow us to do it? You know what the answer is.
Not just that, even if our parents do not have any issues in us following our passions, the society expectations will never allow them to do so.
Thus, it is hard to find that we prefer dreams over stability.
For more interesting stories, Download the Lopscoop application from Google play store and earn extra money by sharing it on social media.
Add you Response
㑼
The Dilemma Of Pursuing Dreams And Having Stability In Life