The person who be dawdling around in and out, the person who is seen chattering the most, the person who does nothing throughout the day is the feeling every other employee of the office have had in their mind. Just like when the teacher throws some difficult task to us we felt like even the teachers would not know it. HR is like that teacher of our school or college whom we either liked a lot or disliked a lot.
To all those who think that the HR Manager does nothing, I want to say that there is a lot which an HR does except hiring the most eligible people in the company.
Here are some important functions that an HR performs in an organization:
1. She takes care of the needs of every employee in the organization. No one can better understand you then the HR. She carefully examines the behaviour of everyone, which is crucial for the growth of an individual as well as the company.
2. Also, when you are in doubt about anything or anyone it is the HR who solves all your grievances. So she is the problem solver of your life.
3. Because I have personally experienced this, so I can tell that if you are finding anything inappropriate or if something is disturbing you HR is the person you should think about. No one can handle your problems better in an organization.
4. If you think that the task of HR is simple then you are mistaken because handling manpower is the most difficult tasks and it certainly requires some extraordinary skills.
5. She is technically the person who mediates between the higher authority and you. If she weren't there would be no reforms taking place in the organization.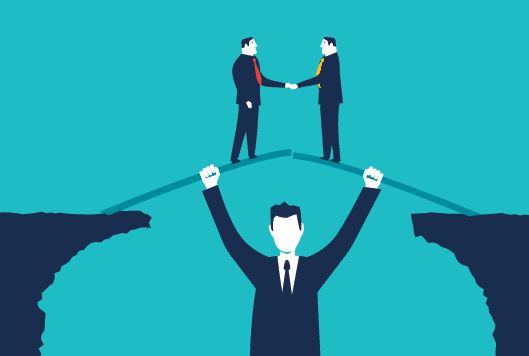 Well, you should definitely have good equations with an HR, after all, she is the ' Laxmi' of your life and probably the most important person at the end of the month. Jokes apart, HR is definitely the backbone of an organization.
For more interesting stories, Download the Lopscoop application from Google play store and earn extra money by sharing it on social media.