When everyone is so busy and can't read the lengthy stories, why not give them short stories which will not only give them a new way to pass their time but also amuse them, making them distracted from the world of smartphones and with the same idea, London recently unveiled its first vending machine at Canary Wharf which tells shorts story of one, three and five-minute to the commuters without any cost.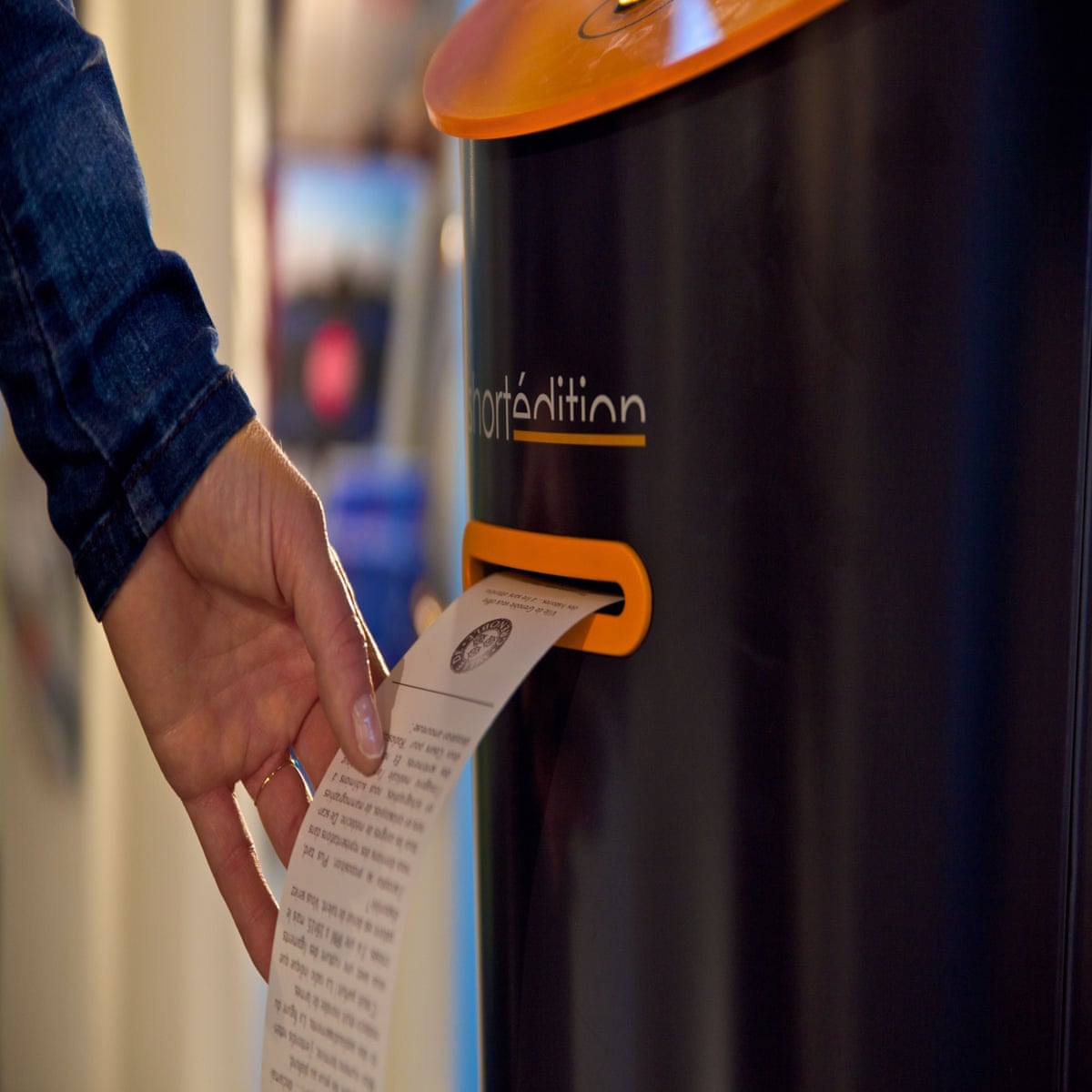 The stories are issued on the Eco- friendly paper rolls by authors from Virginia Woolf to Charles Dickens. The commuters can read stories ranging from romance to sci-fi to adventure.
However, the idea of selling books through vending machines is not new. Let us see which countries already have such a mechanism and who the first to have a thought about it was.
Vending machines at France: Installed at train stations, cafes, museums and libraries such vending machines are installed across France. The stories are available in the French language and there is no perimeter on a number of stories a commuter can read. The stories are based on about 5000 anonymous authors.
Similar vending machines are already available in Hong Kong and the U.S as well. These machines are made by the French company Short Édition.
The first vending machines:
It is said that the first kind of such machine supply was put in at Paris's Charles de Gaulle airport in 2011.
When people have almost given off the habit of reading physical books across the world along with people mostly glued to smartphones, these dispensers could prove as a distraction to the people?
For more interesting stories, Download the Lopscoop application from Google play store and earn extra money by sharing it on social media.