Your username or email address

Log in
Enter the email address for your account and we'll send you a verification to reset your password.

The Footprints Of Mysterious ' Snowman' Spotted, Pictures Of The Same Shared By Indian Army

The hunt for the creature dates back to centuries ago...

posted on 04/30/2019 11:52:46
On Tuesday, the Indian army has found the mysterious footprints of a giant 'Beast like creature', which is considered as the native of Nepal. Known as Yeti, this ape-like creature is taller than an average human. The creature is said to inhabit the Himalayas, Siberia, Central and East Asia. The pictures of the same were shared by Indian army officials on the Twitter handle.
"For the first time, an #IndianArmy Mountaineering Expedition Team has sited Mysterious Footprints of mythical beast 'Yeti' measuring 32x15 inches close to Makalu Base Camp on 09 April 2019. This elusive snowman has only been sighted at Makalu-Barun National Park in the past" Indian Army tweeted.
The army informed that they held the 'Abominable Snowman' for 10 days to confirm its identity with the previous theories and has now handed the photographic evidence for scientific evaluation.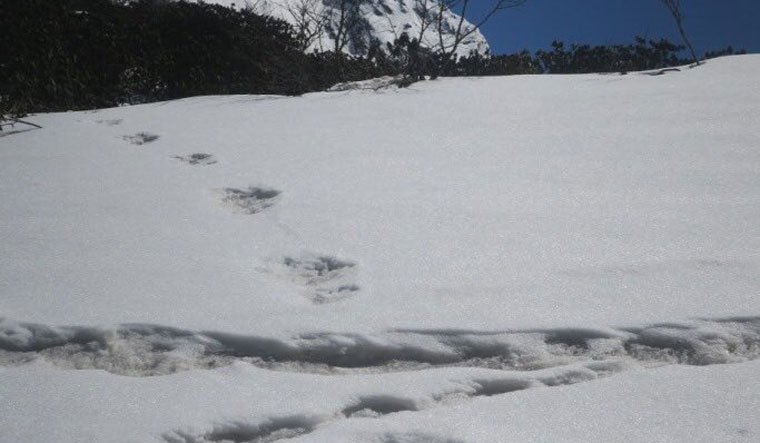 It is believed that the hunt for the creature dates back to centuries ago when in 1951 a British explorer named Eric Shipton went to explore the alternative route to climb the Mt. Everest and found the footprints that appeared to be hominoid. He took the photograph of the same on a glacier of Mt. Everest of Nepal- Tibet border.
The mountaineer who was fascinated by the mystery of the creature since his childhood went to several expeditions after the first encounter with the footprints of the "snowman".
However, the existence of the 'Yeti' still remains a 'mysterious mystery' against the absence of any concrete scientific evidence despite the use of high- end technology.
For more interesting stories, Download the Lopscoop application from Google play store and earn extra money by sharing it on social media.
Add you Response
㑼
The Footprints Of Mysterious ' Snowman' Spotted, Pictures Of The Same Shared By Indian Army