Your username or email address

Log in
Enter the email address for your account and we'll send you a verification to reset your password.

Ever Imagined A Cafe Made Of Ice? Well India's First Natural Ice Cafe Does Exist Now

The café inside the ice sculpture is the 'coolest place' if you want to have a vivid experience...

posted on 05/03/2019 16:55:51
When you can sip hot tea with noodles inside the ice sculpture what else do you need in life? An ice café located in Gya Meeru is definitely the 'coolest' and the aptest café if you want to experience the same.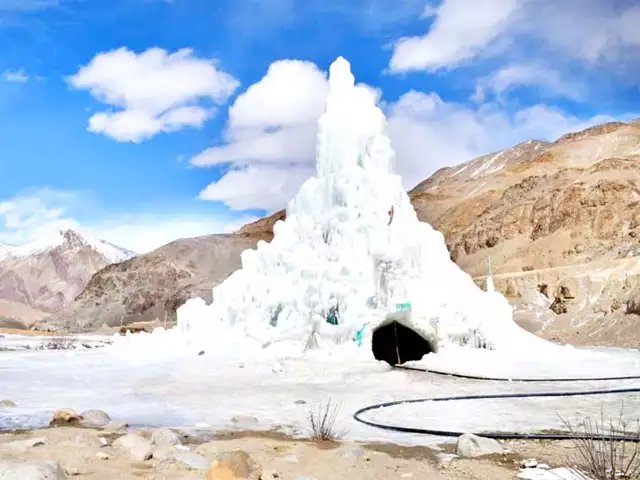 The café works on the principle to conserve the winter water in the form of an artificial glacier. This unique glacier in the shape of Ice Stupa has been built by three local youths in Ladakh this year. As the winter snowfall in Ladakh melts down slowly during summer and the same wasted water is used for the purposes like irrigation.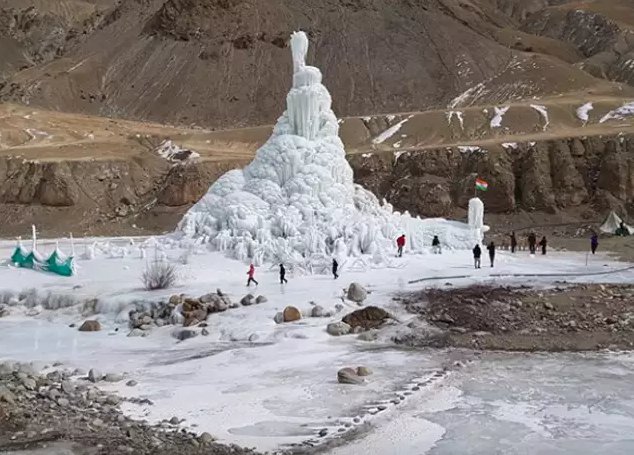 However due to the global warming there exists the have some alternative ways to conserve the water and this ice café created by natural process is one such measure which will conserve water during winters.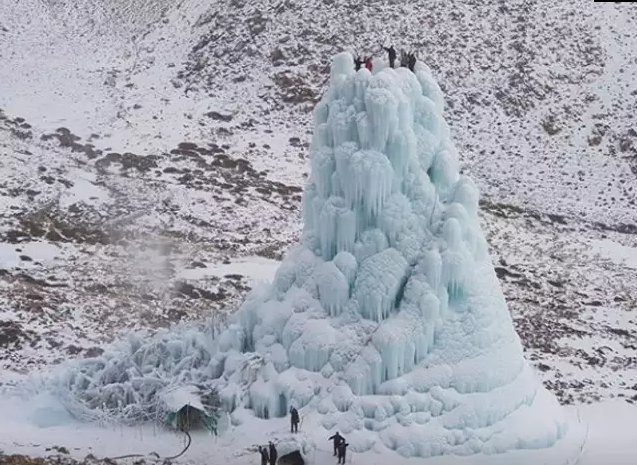 The local tourists who have worked on this idea say that the idea of creating a restaurant inside the ice sculpture was felt when a tourist came to visit the sculpture asked for the tea and noodles. This café has now become a place of attraction for the local tourists as well as others.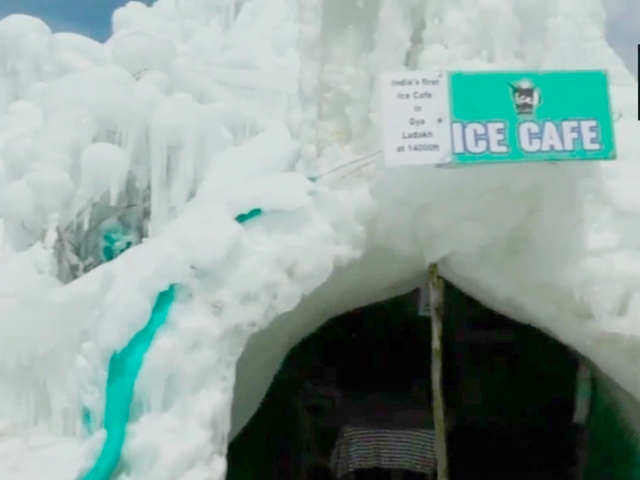 Located at the height of 14,000 feet, not only does the aesthetic beauty of the café makes you awe but the very idea on which it was built is itself inspiring. Apart from the conserving the winter water, it is said that water from Ice Stupa will be used to grow a herbal garden in the village. Not just that the income from the café will be utilised for organising a pilgrimage tour for 90 aged people of the village.
So when you are visiting the café?
For more interesting stories, Download the Lopscoop application from Google play store and earn extra money by sharing it on social media.
Add you Response
㑼
Ever Imagined A Cafe Made Of Ice? Well India's First Natural Ice Cafe Does Exist Now