Your username or email address

Log in
Enter the email address for your account and we'll send you a verification to reset your password.

A Look At How These Voters Carried A Optimistic Enthusiasm Into The Polling Station In Delhi-NCR

A Haryana woman reached the polling booth to cast his vote an hour after giving the birth

posted on 05/13/2019 16:56:27
The voter turnout has been quite awful this year. Talking particularly about voter turnout in Delhi-NCR, it was about 69% in Haryana. However quite contrarily there are citizens who exercised their right with due diligence.
A woman reached the polling booth after giving birth to a baby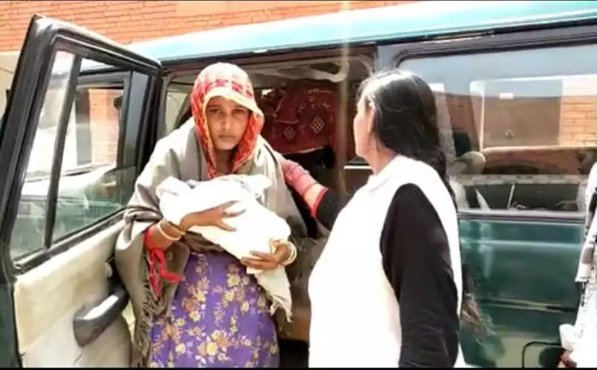 One of such prominent case includes about a 23-year-old Manisha Rani who gave birth to her son at 12 PM but that does not stop her from voting, she voted at 1 PM in the Kaithal district of Haryana. It has been reported that the lady didn't even wait for an ambulance to take her to the polling station. The polling station was 1.25 km away from the hospital but she arranged her own vehicle to cast her vote. She was accompanied by her new-born son and husband who is a street vendor.
Senior Citizens fulfilled their responsibility...
Senior Citizens also exercised their duty fully. In one such inspiring case, a 104-year old voter named Suraj Kaur went to cast her vote in Bhiwani district of Haryana. Previously Delhi's older voter aged 111 years cast his vote. Bachan Singh has never missed his vote since 1951. While this year he reached the booth in a car along with the poll officers as he had a paralysis attack three months back.
While the enthusiasm of these voters is appreciable and the youngsters should definitely take inspiration from these voters, the lower turnout of voters in various parts of the country is a huge concern.
For more interesting stories, Download the Lopscoop application from Google play store and earn extra money by sharing it on social media.
Add you Response
㑼
A Look At How These Voters Carried A Optimistic Enthusiasm Into The Polling Station In Delhi-NCR