Your username or email address

Log in
Enter the email address for your account and we'll send you a verification to reset your password.

Snapchat ' Gender Swap' Filter-Make You Laugh Or Throws Light On Regressive Gender Stereotypes

Recently a Guy Got A 100 Swipes In 20 Minutes by using his Gender-Swapped Snapchat Photo On Tinder

posted on 05/15/2019 17:40:44
If you are a girl has it ever come to your mind 'How handsome you would have looked if you were a guy? I mean not like literally but just for fun way! Wondering why all of a sudden I am talking about 'gender swap'? It's because of snap chat new gender-swap filter which is making users go insane. With the filter going viral looks like Snap chat is once again back.
Like every other novel feature, it has divided the audience into two sections. While the first group of people to see the gender-swapping online as a fun application which is surely giving them a big laugh. Well, it's fun to see the other version of you. It can be a disappointing experience for some as they feel like they have had not looked that ugly in their lifetime. To be frank it was equally horrifying to see me in a long beard and manly manner but an app surely is an interesting one where people felt amazed to see their resembling sibling.
It was fun to see how a 24-year-old Troy Sey from Los Angeles got 100 swipes in just 20 minutes when he posted 'gender swap' picture of him on tinder and almost everyone who swapped right on his profile messaged him.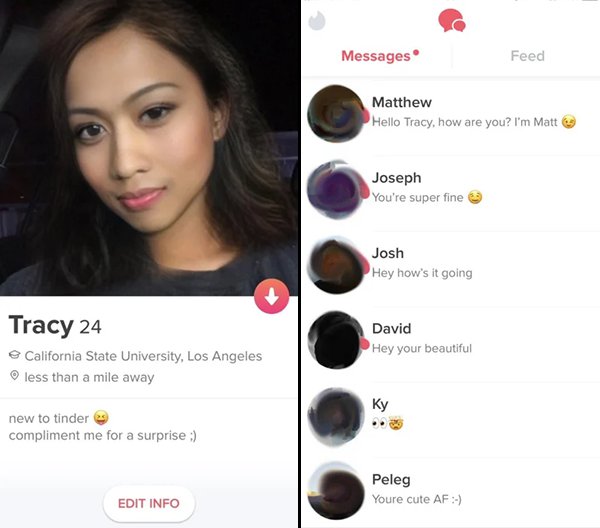 However, there is another side to the story. According to some people, it is throwing light on the regressive gender stereotypes of society. The world has always been looking at beautiful women with certain characteristics like 'long hairs', 'lashes' and 'pale skin' and the Snap chat is reinforcing those stereotypes. However, these regressive thoughts apply to the other gender as well, which looks men with a square jaw, short hair, thick eyebrows, and a beard.
So, is it all of this overthinking what is simply meant to be a fun app? What do you think? Try the filter and do let us know
For more interesting stories, Download the Lopscoop application from Google play store and earn extra money by sharing it on social media.
Add you Response
㑼
Snapchat ' Gender Swap' Filter-Make You Laugh Or Throws Light On Regressive Gender Stereotypes