Your username or email address

Log in
Enter the email address for your account and we'll send you a verification to reset your password.

From Egomaniacs to Gossipers: Different Types Of People When Someone Joins The Office

This is how different people get along with the newbie…

posted on 05/16/2019 15:02:09
Working in an office environment means that you have to deal with the different kinds of people and getting along with people isn't that easy especially in a work environment where everyone has their working style. This getting along becomes a bit more complicated process when someone new peeps up in the office.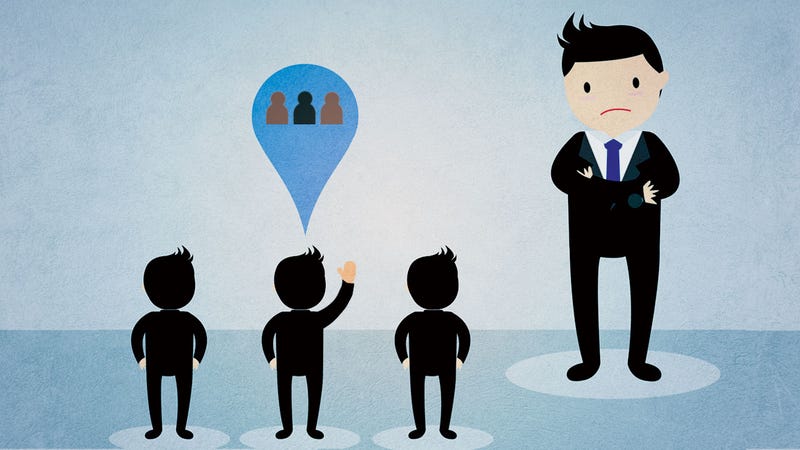 While everyone has different ways of tacking or getting along with the newbie of the people, this is how different people respond when someone joins the office at a higher authority:
It is good to maintain an identity of you and have your stand/ opinion on everything but there are certain people who never put in efforts to understand other's viewpoint. While it is a fact that when someone new comes to the office they will bring a wave of transformation to establish its position so these people will completely ignore their ideas and what is told by them which affects them in the long run.
While there are people who absolutely good at it and love gossiping. So when someone new comes they would try to spread the rumours about everyone in the office. They would do everything to put others down.
Other people in the office will be seen crimping about the newbie and whatever they do. Their entire work routine goes around finding negative about the person.
Rare to find but the genuine one also exists at the workplaces. They work the way they used to work and make genuine efforts to get along with the new person.
The unaffected people at workplace are the one who hardly gives a damn about who comes and goes at the workplace. So they tend to ignore the new one too.
In which category do you fit?
For more interesting stories, Download the Lopscoop application from Google play store and earn extra money by sharing it on social media.
Add you Response
㑼
From Egomaniacs to Gossipers: Different Types Of People When Someone Joins The Office