Your username or email address

Log in
Enter the email address for your account and we'll send you a verification to reset your password.

To React Or Not React: What To Do With The Annoying Elements At Your Workplaces

There are times when you cannot just stand them anymore…

posted on 05/17/2019 17:36:23
It happens most of the times that you are already very frustrated and exhausted at work. You feel so lethargic that you cannot take anything around you anymore. While some annoying elements are always around you they can sometimes make you pissed off to the extent that you just cannot stand them any more especially at the times when you are already stressed out.
While the extent to which they can annoy you can be understood by those who have personally experienced it but in those moments you certainly feel like losing your temper, the more you see and listen to them the more irritated you feel.
While judging someone's thought process, what they speak and how they speak is something which I would not advise anyone however there are some people who are so exasperating that you cannot even ignore them no matter how hard you try. The moment they open their mouth you know that the frustration is bound to happen.
The workplace is a professional and formal space and you are bound to follow certain rules thus it becomes necessary that you maintain your cool even if when you have completely lost yourself.
It is also quite natural that you feel like venting out your complete anger and frustration on them; however, it is sensible that you avoid that because it would only tarnish your image. So what should you really do?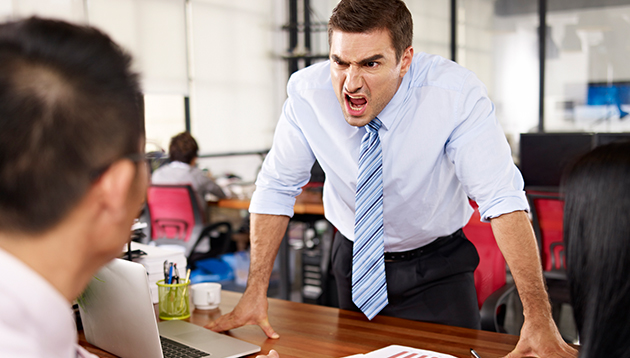 One, you can use your earphones/headphone to cut out the unwanted noise outside. In other scenarios where you cannot make use of them, you can go outside and have a walk which will make you feel refreshed and in the last possible case where you wish to give an answer to seemingly unapologetic elements sarcasm can be quite handy to do that because aggression can only heat up the argument.
Thus, instead of keeping your mouth shut it is okay if you make them shut but without resorting to aggressive methods
For more interesting stories, Download the Lopscoop application from Google play store and earn extra money by sharing it on social media.
Add you Response
㑼
To React Or Not React: What To Do With The Annoying Elements At Your Workplaces