Your username or email address

Log in
Enter the email address for your account and we'll send you a verification to reset your password.

Ayushmann Khurrana New Film's Poster of The Film Creates A Suspense, Trailer To Be Out

'Article 15', the film is based on the real-life incident…

posted on 05/27/2019 18:49:57
The Indian constitution guarantees everyone equal right under article 15. However, there still exists discrimination on the basis of caste, religion, race and gender. The discriminatory practices do not limit to any particular domain rather it is extended to both public and private spheres. While Article 15 (1) & 15(2) prohibits the state from any such discriminatory practice there exists provision for protective discrimination under 15(3) onwards.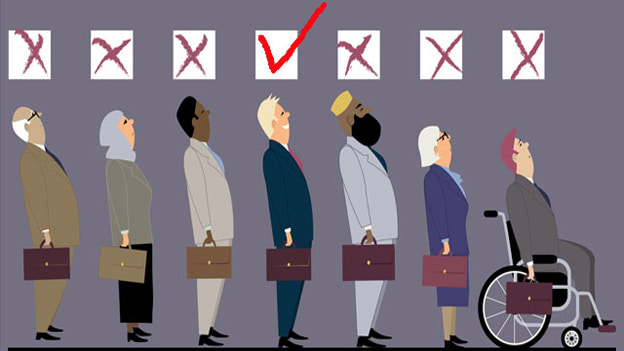 Inspired by the Badaun rape incident, where two girls were raped and hanged Bollywood is back with a bang with the new film on similar lines of Article 15. Ayushmann Khurrana who is seen in a new avatar of a police inspector shared the first look of the film ahead of the trailer.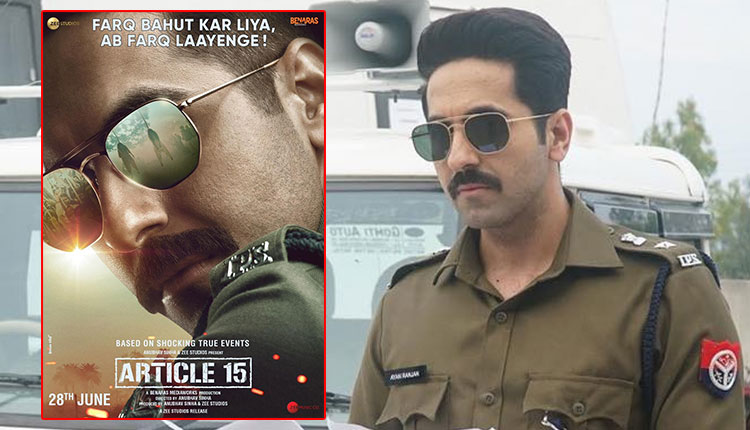 Announcing the news about the film the actor shared the poster and wrote "We have made a lot of difference, now it's time to bring a difference, which is also the tagline of the film. The twitter handle also informed the date of the trailer which is also today. Today also marks the five years completion of the incident on which film is based.
Manoj Pahwa, an Indian film and television actor who is noted for his role as Bhatia in a comedy series 'Office Office' will also be seen in the film. Talking about the film he said "This film is not completely based on the heinous crime that took place in Badaun where two girls were raped and hanged. We can say that this film is inspired by that incident and we have included some chunks of it."
Talking about the poster, it looks amazing in which sunglasses of the says a lot while one side of the lenses shows the bodies of two girls which are hanging from a tree, the other side portrays the other side of the lens portrays the viewers who are protesting against the crime. Thus, it definitely creates some interesting suspense about the film.
For more interesting stories, Download the Lopscoop application from Google play store and earn extra money by sharing it on social media.
Add you Response
㑼
Ayushmann Khurrana New Film's Poster of The Film Creates A Suspense, Trailer To Be Out