Your username or email address

Log in
Enter the email address for your account and we'll send you a verification to reset your password.

'Modi Sitafal Kulfi': A Surat Based Proprietor Dedicates Kulfi Name To PM Modi On His Landslide Victory

An unusual kulfi features the face of Narendra Modi and is sold till 30th May…

posted on 05/28/2019 12:54:44
PM Modi made history after having a second landslide victory on Thursday. After the stupendous win, BJP supporters celebrated the victory wearing Saffron stoles, holding lotus cut outs, bursting cracker not only in India but in other parts of the world as well. While rallies, fire-crackers, music and slogans for Modi were heard in most parts of the cities there are however some extra-ordinary admirers who celebrated the triumph of Modi in exceptional ways.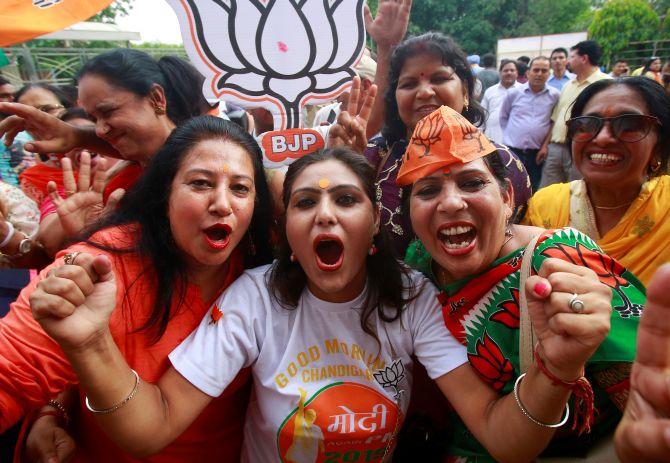 Vivek Ajmera is one of such proprietors in Surat, Gujarat who celebrated the victory in the recently concluded elections by introducing an unusual Kulfi for the people. Called as 'Modi Sitaful Kulfi' it features Prime Minister's face. What makes it more extraordinary is the fact that it is not prepared by any machines. Rather the kulfi is handmade and 100% natural with no essence is added in the kulfi.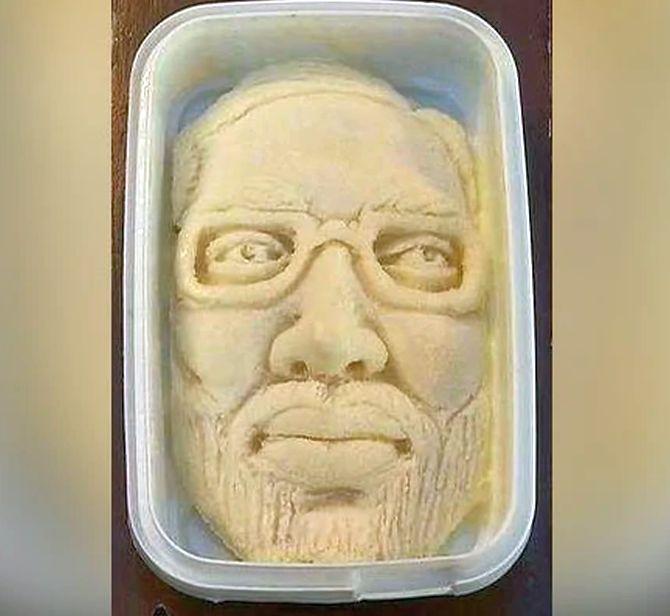 It took about 24 hours to prepare 200 such kulfi, which would be sold till 30th May, which is also when swearing-in ceremony will take place. Vivek who made the Kulfi says that the kulfi is being sold at 50% discount to celebrate the BJP's victory.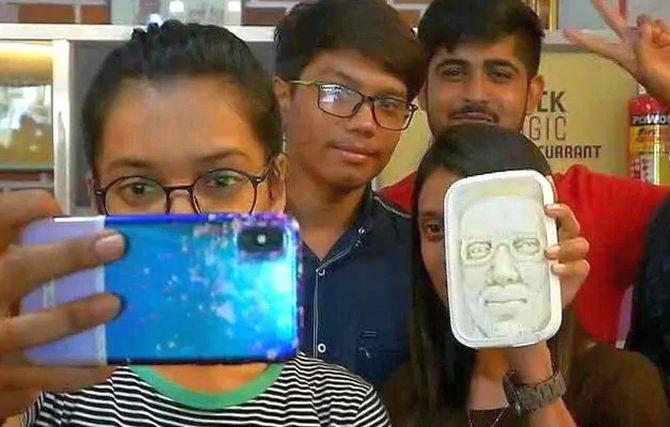 In earlier instances owner of petrol pump, Gopal Chudsama of Surat also offered free CNG to auto-rickshaws on the win of BJP. Over 100 rickshaw drivers availed the free CNG as the announcement about the same was made.
Truly, the way Modi and BJP swept the 2019 elections in expected and unexpected seats has once again proven the fact that Modi wave is still propelling in the entire nation.
For more interesting stories, Download the Lopscoop application from Google play store and earn extra money by sharing it on social media.
Add you Response
㑼
'Modi Sitafal Kulfi': A Surat Based Proprietor Dedicates Kulfi Name To PM Modi On His Landslide Victory