Your username or email address

Log in
Enter the email address for your account and we'll send you a verification to reset your password.

This Is What Came Out When Rohit Sharma Dishes The Dirt On His Teammates

'The Hitman' revealed some of the interesting secrets about Indian team…

posted on 05/28/2019 13:48:16
While the 10 participating teams for the cricket world cup concluded their final preparations by frolicking their warm-up match. Amid the rising tautness for the biggest tournament ICC shared a fun video in which Rohit Sharma is seen sharing some of the interesting facts about the team India.
Hardik Pandya, a wiry young lad from a small town in Gujarat is not only obsessed with selfies in the dressing room as well as outside but he is also touted as the worst dancer by Rohit Sharma.
These are some of the questions which were asked about the players and to the surprise the name of Hardik Pandya appears in most of the names. Here is the list of secrets about other players.
■ Obsessed with selfies: Hardik Pandya
■ Worst dancer: Hardik Pandya
■ Asks for a flight upgrade: Everyone
■ Enjoys romantic comedies: Bhuvneshwar Kumar
■ Worst roommate: Shikhar Dhawan
■ Giggles the most: Hardik Pandya
■ Always in the gym: Virat Kohli
■ Biggest coffee snob: Rohit Sharma
■ Grumpiest in the morning: Rohit Sharma
■ Always on his phone: Kuldeep Yadav, Hardik Pandya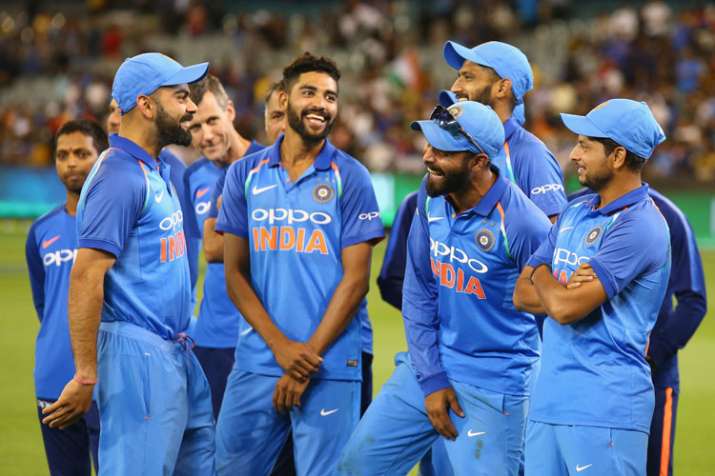 The 90-second video has have most of the random replies from the vice-captain of India. The big tournament is just two days away and the video about the players takes away all the stress which lies before the tournament.
For more interesting stories, Download the Lopscoop application from Google play store and earn extra money by sharing it on social media.
Add you Response
㑼
This Is What Came Out When Rohit Sharma Dishes The Dirt On His Teammates