Your username or email address

Log in
Enter the email address for your account and we'll send you a verification to reset your password.

Did Delhi Government Thought About These 4 Concerns Before Clearing A Proposal To Make Travel Free For Women

Is the government really prepared for the step which cost them around 700-800 crore?

posted on 06/03/2019 14:26:39
On Monday, Kejriwal led AAP government cleared the proposal to make the public transport free for female commuters. This move if implemented could cost the Delhi government around 700-800 crore. While Twitter may be divided over the government's proposal to make metro and bus ride free for the female the decision raises few important questions.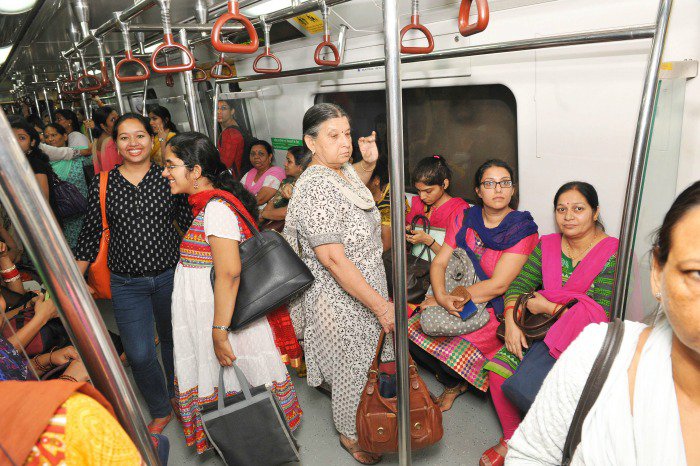 After implementing the scheme of free electricity and water, the AAP government has now come up with providing free transport ride to the female commuters? Is it an election gimmick? Does providing free services help at any place? Doesn't it bring economic loss? Do people make full use of the free grant? The answers to all these questions probably make it clear the feasibility of the new proposal.
In the proposal cleared by the government, it made its point that the commuters who can afford the ticket can purchase the ticket. However, the question is will anyone exercise this choice? How would the purchasing power parameter be decided?
3. Affect ridership? Prepared for that?
While the step is planned to encourage the female commuters to use the public transport the question, however, is Delhi metro prepared enough to take the burden of increased commuters which would possibly be happening after the free ride. I doubt so!
4. Shouldn't it be utilized to improve the infra or number of the metro-
f it is implemented it would cost about 700-800 Crores to the government? Could this expenditure not be used to improve the infrastructure of buses(including for the safety of women)?
For more interesting stories, Download the Lopscoop application from Google play store and earn extra money by sharing it on social media.
Add you Response
㑼
Did Delhi Government Thought About These 4 Concerns Before Clearing A Proposal To Make Travel Free For Women