People spend 65% longer on the roads during peak hours in the financial capital making Mumbai, the worst to face the congestion in the world. The international GPS- based study on traffic congestion in over 400 cities of the world have made it official that Aamchi Mumbai has the worst traffic jams not only in the country but in the world.
Ralf-Peter Schaefer, TomTom's VP of traffic information, said, "Globally, traffic congestion is rising. And that's both good, and bad, news. It's good because it indicates a strong global economy, but the flip side is drivers wasting time sitting in traffic, not to mention the huge environmental impact.
The capital of India, New Delhi is ranked at number 4 out of the 403 cities across 56 countries. The study conducted by TomTom Traffic, which is considered as first of its kind conducted over the decades revealed some of the other findings.
1. In the study, it came to be known that it takes an additional 24 minutes in the morning and 31 minutes in the evening to cover a similar distance of 30 minutes.
2. It was also revealed that congestion level was higher on non-highways than the highways, with the former having traffic of 73% while the congestion on highways was 56%.
3. The lowest average day congestion of the worst day, however, dropped to 16 per cent in comparison to 111 per cent.
4. The best and worst day' in terms of traffic congestion was March 2 and August 21 of 2018.
5. In Delhi, traffic congestion improved in 2018 as compared to the previous year.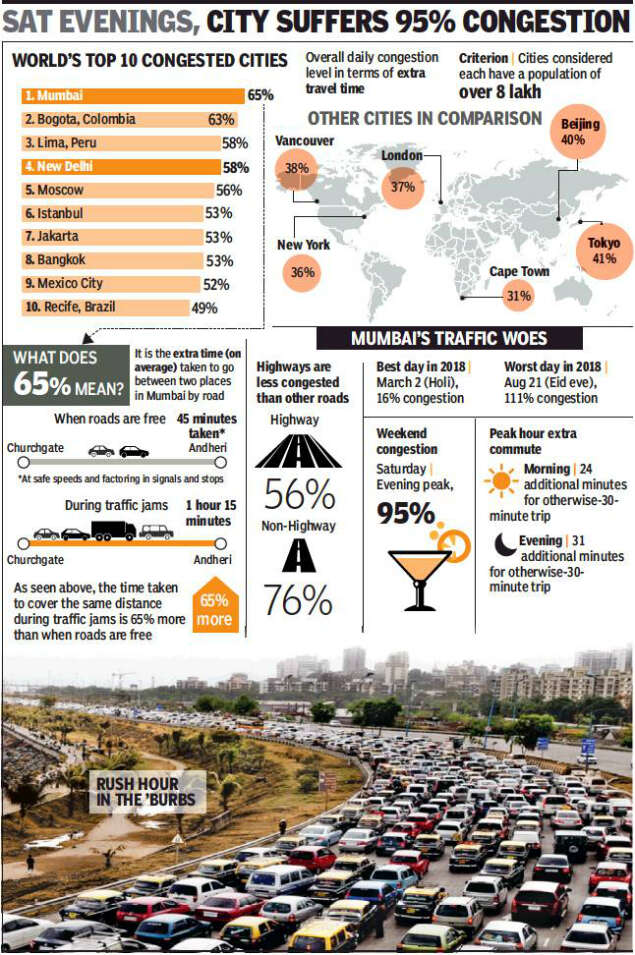 For more interesting stories, Download the Lopscoop application from Google play store and earn extra money by sharing it on social media.