Getting laid- off is definitely not the best thing in life and chances are when you are not employed, even for the time being your self-esteem does take a hit and saying " I am unemployed" is definitely not easy. When this happens people often slip into self-pity funk at least for the time being.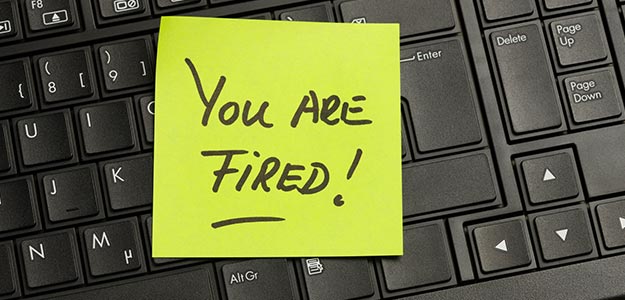 Here are some things that happen when you suddenly lose your job, of some things one should definitely stay away from:
1. Acknowledging emotions and talking to people in important.
While when this happens we hardly acknowledge our emotions about the same to anyone and are often in the self-pity zone this is what we should certainly not do to ourselves. Talk to your friends; network because even if you feel you do not need any emotional support these people could provide you with some contacts and references to help you seek the job.
2. Recognising it is normal is crucial:
The quicker you curtail the stumbling and get back to the grind, the better it is for your career. While most of us take longer to accept the fact that we are unemployed it can be more hurtful to you. It is thus important to recognise it as a normal affair. The faster you accept it the faster you will be able to take necessary steps in the process.
• Apply to employment websites
• Contact friends, network and references
3. Parents can be our support system:

The fact that it is difficult to disclose about it to parents is understood because we don't want to hurt them or cause any trouble to them. Thus, we try to hide it from to the extent possible as we don't wish to answer their questions about the same. While it depends on everyone's situation it is advisable we openly disclose about it to them as you want to lesser your reasons for stress at this point of time.
Thus, it is important that we take care of our physical and well-being. Don't skip your meals in the process or neither confine yourself to a room or your personal space as it will only make your situation worse.
For more interesting stories, Download the Lopscoop application from Google play store and earn extra money by sharing it on social media.