Your username or email address

Log in
Enter the email address for your account and we'll send you a verification to reset your password.

Get This Flower As It Will Bring Good Fortune In Your Home

It is not flower, it's the bug it attracts…

posted on 06/12/2019 17:33:52
I don't know about you, but I can always go for a little extra luck in my basket. And just planting a flower if you think it can attract little luck for you, there is no wrong in it. Moreover, planting flowers is also good for the environment. In some cultures believes that ladybugs bring luck and good fortune. But how to find these luck-crawlers? The best solution is to plant a marigold flower plant.


Apart from environment concern or luck bees, marigold is so beautiful and they give the pop of color. They come in numerous color- most common colors are- bright yellow and orange. Oh, yes they also help you keep mosquitoes away and other pets that may harm any edible plants you have. And if we talk about the home decoration, they also brighten up the house balcony or the place wherever you place these beautiful flowers.


There are 4 different types of marigold, but frankly saying I don't know about all of them, and here our main purpose is to gain some good fortune. So here we only going to focus on only one type of marigold that is 'French' marigold. This type of marigold tends to resemble a daisy and has a longer stem.

Now where to plant it? If you have a vegetable garden, that is the perfect place to plant it after knowing all its benefits. If not, then make sure that you place them on a spot that receives enough amount of sunlight.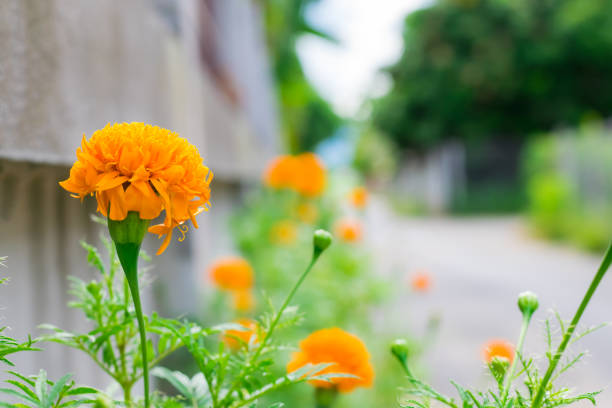 If you are not good at gardening to don't worry this flower won't irritate you, as it is low maintenance and beginner friendly. In other words, you are about to attract all the ladybugs and all the good fortune at your door.


Author-Simran Bhatnagar
For more interesting stories download the Lopscoop application from Google Play Store and earn extra money by sharing it on social media.
Add you Response
㑼
Get This Flower As It Will Bring Good Fortune In Your Home