No two employees are the same, but then no two employees are different as well. Here are some of the common traits that you will find in them, especially when it comes to working.
1. GIVE US WORK MORE WORK TYPES PEOPLE: There are extra-sincere employees' BEST EMPLOYEE OF THE ORGANISATION' types people who would do work at any time at any day of the week because when ' WORK IS WORSHIP' and how can they say 'NO' to 'BOSS'. They would even agree to work which isn't related to their people. They are the one because of which we get to hear 'When they can do why can't you do'?
2. NO WORK AFTER OFFICE HOURS TYPES PEOPLE: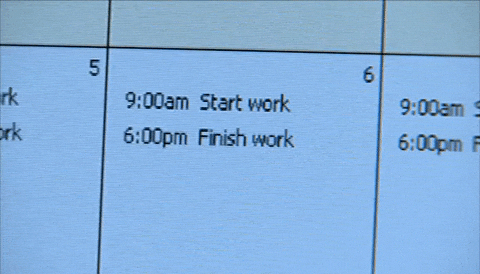 There are people who are very sincere about 'THEIR WORK' in 'OFFICE HOURS' but when it comes to working after office hours they would plainly refuse to do it because they want to have their personal space as well.
3. STRUGGLE TO COMPLETE THEIR WORK TYPES PEOPLE:
Then are the people who are pretty cool when it comes to completing their work. They would do work at their convenience and at their time and the result is they would struggle to reach the line of completing their target, either they will fall short of the line or they are just on the mark.
4. TRYING THEIR BEST TO RUN AWAY FROM WORK TYPES PEOPLE:
When it comes to work, there are some people who are so lazy doing it that they instead of completing their work they would put in efforts to try to avoid their work because ' WORK IS NOT THEIR CUP OF TEA'.
5. WE KNOW HOW TO PRETEND TYPES PEOPLE:
More than 'how much work you do' and 'how you do your work', what really matters is how you can pretend about your work. If you are smart enough to make others believe that you are actually working, more than half of the work is actually done.
What type of employee are you?
For more interesting stories, Download the Lopscoop application from Google play store and earn extra money by sharing it on social media.