Food does not mean curry and spices, entertainment is not just Bollywood and Cricket, Taj Mahal is not the only tourist destination. There are various other colours of India because the real India exists beyond the world of poverty. It is just one side of India and this is what the campaign #IndiaReadyAction tries to emphasize on. Launched by Samsung four weeks ago, the campaign tries to break all the stereotypes associated with India by asking users to shot the small videos of inspiring India, real India.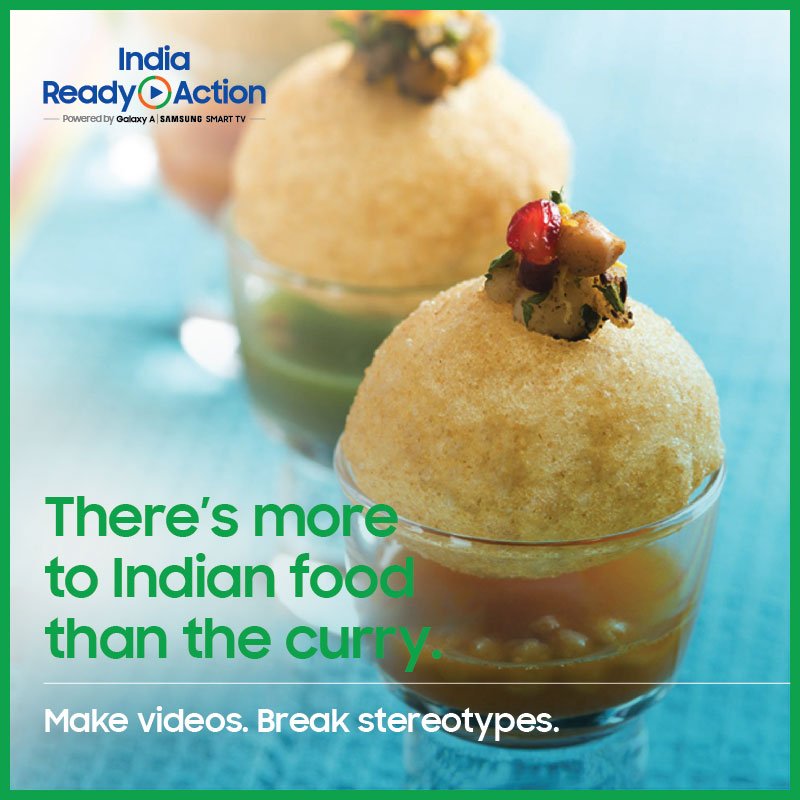 "At Samsung, we take pride in our understanding of what Indian millennials seek. #IndiaReadyActionprovided young millennials a platform to showcase Real India through their video creation capabilities. The campaign drew strong participation with millennials from across the country sending in their unique video content, attempting to break several stereotypes that exist about India," Ranjivjit Singh, Chief Marketing Officer, Samsung India, said.
"Millennials live in the 'Era of Live' and this campaign established that video is fast becoming their preferred medium of expression. Our recently launched Galaxy A series smartphones and Samsung SmartTVs enable people to move to an Era of Live," he added.
The campaign which invites the users to post the videos of real India on various themes like culture, food, places and entertainment has garnered 161.8 million engagements on Instagram and Facebook after a four-week. It has shown participation from various places such as Gangtok, Sangli, Pauri, Jorhat, Nayagarh, Kedarnath, Morbi, Bharuch, and Ganderbal, to name a few, with Mumbai, Delhi and Bengaluru leading the programme.
Here are some posts of the campaign:
#sportsisnotjustequaltocricket
#Theworldbeyondbollywoodmusic
So what are you really waiting for! Join the programme to be part of showcasing 'REAL INDIA'.
For more interesting stories, Download the Lopscoop application from Google play store and earn extra money by sharing it on social media.