Your username or email address

Log in
Enter the email address for your account and we'll send you a verification to reset your password.

World Cup Special: The First Team To Qualify For The Semi-Finals Has Both Batsmen and Bowlers In Magnificent Form

Aussies are on the top not just in the points table, the top run scorers and wicket-takers...

posted on 06/26/2019 15:35:02
The history says that the host has not been able to lift the world cup trophy and with a defeat of 64 runs against Australia, the possibilities of that happening have become bleak. To make it for the semi-finals they would have to fight harder and beat the two consistent teams like India and New Zealand and if they fail to hold victory in either of the matches they would stand out of ICC cricket world cup 2019.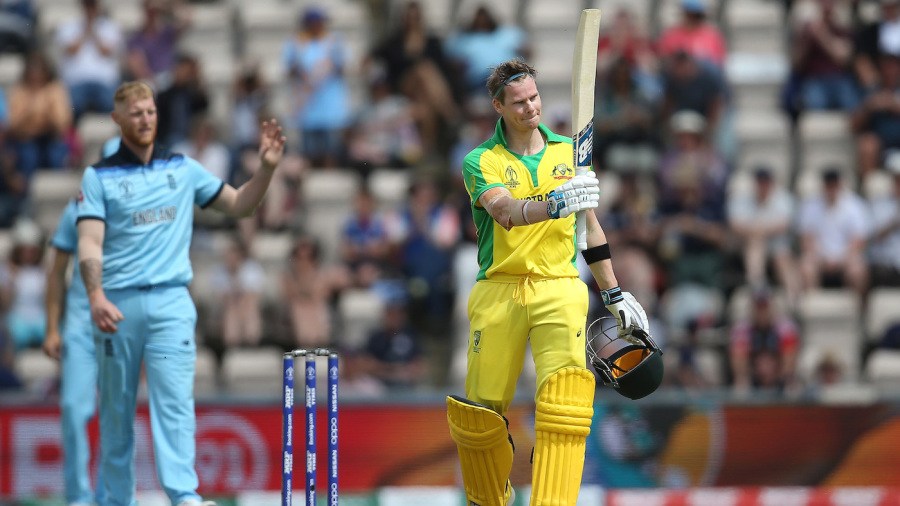 While with the sensational win, Aussies have become the first team to enter the semi-finals. Out of the 7 matches that the team has played, it has achieved in 6 matches. It lost the only match against India, which is the only team apart from New Zealand which has not lost even a single match in the tournament so far.
Australia, which has grabbed the top position with 12 points in the points table, looks promising both in batting and bowling. Team has also the highest run scorers in the tournament. Shakib-Al Hasan who was the highest run scorer has been replaced by David Warner with his knock of 53 runs against England. While he has scored 500 runs in 7 matches, he is trailed by Aaron Finch of Australia. Aaron has so far scored 496 in the tournament.
Fast bowler Mitchell Stark has climbed the top position in the highest wicket taking bowlers of the tournament. With his four-wicket hall, he has taken 19 wickets in 7 matches. Jofra Archer is behind him with 16 wickets in 7 matches.
While the tournament is coming to end at the first stage it would be exciting to see which other 3 teams will qualify for the semi-finals of ICC WORLD CUP 2019.
For more interesting stories, Download the Lopscoop application from Google play store and earn extra money by sharing it on social media
Add you Response
㑼
World Cup Special: The First Team To Qualify For The Semi-Finals Has Both Batsmen and Bowlers In Magnificent Form