It does not matter that an employee's livelihood is entirely dependent on them being employed and taking that source of livelihood can cast a gloom in their lives there is no rigid 'hire and fire' policy in India. In India, termination can happen even without any notice period. However, there are certain statutory rights related to termination that you must be cognizant about.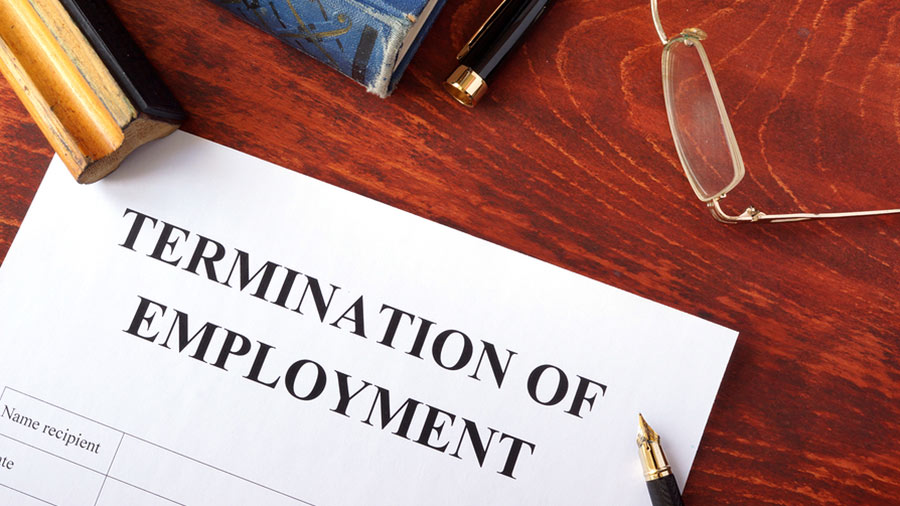 When company terminates the employees during layoffs:
There are situations when a company has to terminate the services of employees if they are not running in good financial health or due to some other reasons, temporarily and permanently it is necessary that they are given notice period of 30 to 90 days and are paid basic salary, allowances and other incentives as earlier.
When a company terminates the employee on 'misconduct':
Misconduct includes wilful insubordination or disobedience; theft, fraud or dishonesty; wilful damage or loss of employer's property; bribery; habitual lateness or absence; striking unlawfully and sexual harassment.
1. It is necessary that employees are given a notice period on termination and if the employer wishes to terminate with immediate effect they must be paid with salary/ wages to the employees.
2. If the company terminates someone on the grounds of misconduct and does not wish to pay any salary it has to be carried under the proceedings of IDA (Industrial Dispute Act).
What are the laws for the protection of employees?
1. Maternity Benefit Act, 1961: Employers cannot terminate the services of any female during the pregnancy period.
2. Payment of Gratuity Act, 1972: Under this act, employees are to be paid gratuity if they have worked with them for more than five years.
3. Payment of Bonus Act, 1965: It is necessary that employees are paid statuary bonus if they are eligible for it.
4. The Industrial Disputes Act, 1947: It protects your rights and defines the procedures for termination of employees.
Thus, if you think your termination was not lawful you can make a legal case on grounds of 'unfair dismissal'.
For more interesting stories, Download the Lopscoop application from Google play store and earn extra money by sharing it on social media.