Your username or email address

Log in
Enter the email address for your account and we'll send you a verification to reset your password.

Understanding The Tricky Thin Line For Better Version Of Yourself At Workplaces

Here is how you should determine the line dealing with the 3 dilemmas at workplaces.

posted on 08/02/2019 17:40:48
Workplaces can be a lot tricky place to work sometimes, while it would be absolutely okay to do a certain work in our personal life, the same work could have adverse consequences at workplaces. It is thus important to dive deep into workplace culture so that a better version of you comes at workplaces. Here is how you should determine the line dealing with the 3 dilemmas at workplaces.
There is no fun to toil away when your efforts go unnoticed. While a powerful and positive bonding with people at workplace welcomes our attitude for seeking the help of any kind every work you carry out for someone that is not part of your responsibility mustn't be taken for granted. It is appreciable that you are always available for the people whenever they need you, ensure that you are not that easily accessible for ANYONE and EVERYONE. If you want your work to be valued you must draw a line between bragging about the work you do and letting your work undervalued. Thus if you want that people should respect you and your work learn to say no sometimes.
2. Friendly v/s Ignoring:
Building great work relationships in the workplace not only helps to work as a better team but also make the workplace a friendly place to work where you enjoy working. I mean who would like to stay silent and alone in their space for most of the day. However, you must draw a line how much time you spend time in talking because although relationships at workplaces do play a role, what matters at the end of the day is your performance at work. So don't let your work performance hampered in the process of building relationships.
3. Jealousy v/s Interference: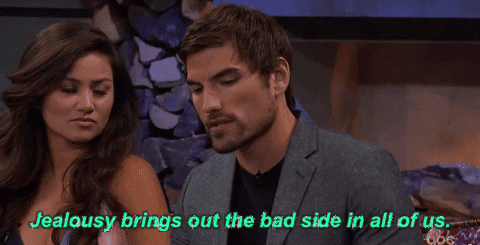 It is a usual phenomenon to see colleagues getting jealous of each other when they are promoted to a higher position or rank. This jealousy also motivates us to perform better than the people around us. However, if this jealousy crosses its boundary there isn't coming back from then as it will destroy your inner peace as well the peace of the people around you. So it is important to interfere with this feeling of your emotion of jealousy before it starts controlling you.
For more interesting stories, Download the Lopscoop application from Google play store and earn extra money by sharing it on social media.
Add you Response
㑼
Understanding The Tricky Thin Line For Better Version Of Yourself At Workplaces