After a heartbreaking end to her campaign at the Rio Olympics, star Indian grappler Vinesh Phogat has once again sealed an Olympic berth for Tokyo and she reckons changing her weight category has been more fruitful to her. Vinesh ended her long wait for a World Championships medal last week as she bagged a bronze which also guranteed her the Olympic quota.Vinesh, who was strechered off the mat midway during her quarter-final bout in Rio, had shifted her weight category to 53-kg earlier this year and the 25-year-old is happy with her progress on the mat.
Speaking on her journey after the Rio setback, she said: "After the (knee) injury in the Olympics, I never thought I would ever again make it to the biggest sporting event. However, there was something in my mind and heart which pushed me ahead as I always felt I had to do something. And after I changed my weight category this year, it looked slightly more tough to bag a berth as the opponents were new. But I gave my entire effort, whether it was my practise or training, so, finally there was some relief."I motivated myself after the setback because if you don't believe in yourself, no one can inspire you. I am very stubborn and believed I will do this one day so, someway my strong belief helped me," the grappler told reporters on the sidelines of the launch of an eight-team wrestling league -- Zee Kushti Dangal, slated to begin on November 3.
Vinesh is being considered as a bright medal prospect for India in Tokyo 2020 and when asked about the amount of pressure on her to perform, she said: "Last time (in Rio) there was some pressure as everyone was expecting a lot from me, they wanted a gold from me. However, I don't take much pressure now as I feel I can deliver my best and will feature in all my matches unlike in Rio. I had to skip the games there because of the injury but I won't care of the results in Tokyo, I just want to play the entire six minutes of the game."Vinesh had changed her weight category twice since Rio 2016, and in March 2019, she decided to move up to the 53-kg category with an eye on avoiding injuries. Speaking on it, she said: "I feel changing it was more fruitful for me rather than harming my progress as I switched to the 53-kg this year itself and clinched back-to-back medals in every competition."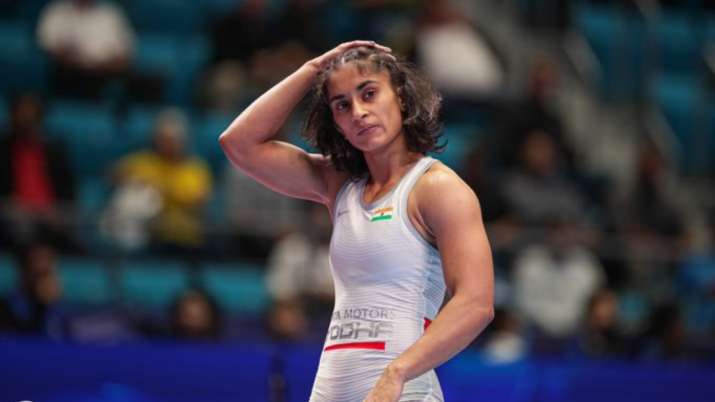 "I feel all the participants in this category are very good and if you see, Japan is definitely the powerhouse in 53-kg category so beating them at their home will be a tough challenge. So, I want to beat them at their own backyard and bring a gold for the nation," she said on the future challenge she would likely face."I won bronze but everyone was eyeing a gold from me but I personally feel everything happens for good as in sports if I don't lose, how will I learn from my mistakes. And If I won a medal just after changing my weight category, it means I'm on the right way. But yes, I know I have to keep on learning, improving and mentally I hv started thinking about Tokyo," Vinesh expressed.
For more interesting stories, Download the Lopscoop application from Google play store and earn extra money by sharing it on social media.

Source: IANS