Your username or email address

Log in
Enter the email address for your account and we'll send you a verification to reset your password.

"My baby dog got arrested!" Haha, A 'must read' for you guys to make your day

Dog arrested by cops for chasing deer and attacking him

posted on 04/21/2018 18:00:00
We have often heard about people being arrested who are accused of breaking the rules or indulging in fights and other serious matters. It normally happens in our day to day lives. But have you ever heard of a dog that has been taken into custody for chasing deer? I am sure, you haven't. But that's true!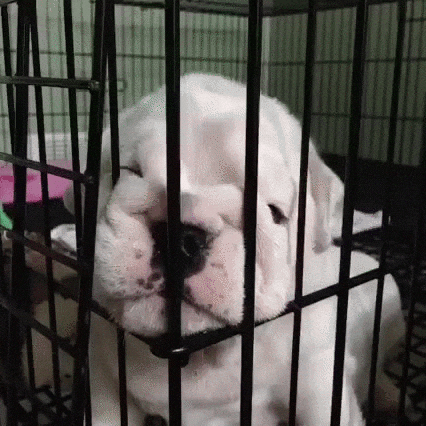 There's a mischievous Dog from Canada named Finn who ran away from owner ignoring all the whistles and calls. This happened when Reid Thompson and his girlfriend went for a walk with their dog and unleashed him without thinking about the circumstances. But that was not their fault too, since they say that he is a 'good boy'.
But what a poor dog can do if he gets an interesting smell that tempts him. Haha! Obviously, he would run, run and run. This is what he did. Running towards the road, he chased the deer but unfortunately got hold of the cops. The owner got the news when Ontario Provincial Police called him up saying that the dog is now in trouble.
How funny it is! Have a look at the pictures of the poor Finn who is seen behind the bars in a cop car:
Aww!! Poor baby behind the bars!
Now, look at his desperation while searching for the deer
He must be thinking- "i will get you dear deer"
After sharing the picture of this pup on twitter, Thompson's daughter Emme got so many funny replies on her tweet saying, "someone called the police on my dog because he ran away and attacked a deer and i know this is serious but the sight of him in the cop car i'm alskdjfhsgh."
Here are some of the funny replies:
Emme wrote on Twitter that Finn's future is still unknown. "He's out now but we're still waiting to find out what'll happen to him. He's a good boy he just hates deer."
Also Thompson was quite funny over his words. He said, "The baby powder spritz spray didn't match his new bad-boy image he is trying to cultivate,"
Add you Response
㑼
"My baby dog got arrested!" Haha, A 'must read' for you guys to make your day